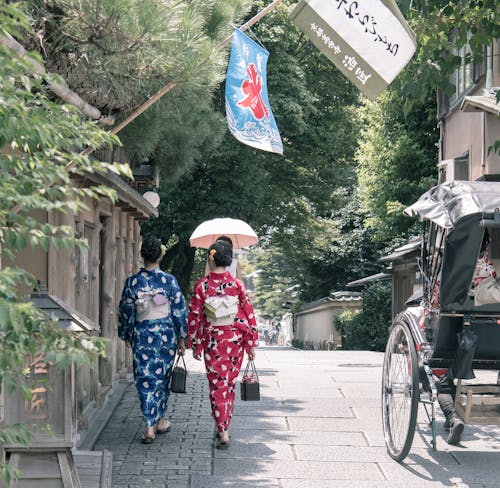 Interested in Japanese kimonos, traditional venders, and historic castles?
Want to study abroad in Japan while experiencing the traditional Japanese culture?
If yes, then Kyoto is the perfect destination for you! Famous for its beautiful nature and temples, Kyoto is a vibrant city with much to offer: delicious food, kind people, and rich history. In this article, we will introduce the best programs to study abroad in Kyoto, Japan!
3 Programs in Kyoto to Study Abroad in Japan
In this first section, we will introduce 3 programs based in Kyoto that differ in their workload, length, and curriculum. While some are geared towards university students, others are open to applicants of all ages and backgrounds. Take a scan through these options, and perhaps one can assist you in realizing your dream to study abroad in Japan!
1.] Kyoto Japanese Language School
Kyoto Japanese Language School's Seasonal Courses are open to all applicants with no restrictions and offer 15 Japanese lessons and 2 traditional culture experiences per week. The students learn both the language and the values of the area while trying a wide range of cultural experiences, such as trying on kimonos, making sushi, and taking part in tea ceremonies.
The Japanese Language School has 6 values that shape its curriculum and accommodation for its students:
Quality

: offering the maximum benefit to short-term learners
Family: making sure the foreign students feel at home in a welcoming and supportive environment
Flexibility: keeping courses and class sizes small and intimate (maximum of 8 students per class) to manipulate the curriculum based on individual needs

Activity

: providing hand-on activities outside the classroom for rich cultural experiences
Community: making opportunities for students to make Japanese friends and life-long connections
Facility: conveniently located close to the city and various modes of transportation
Seasonal Courses are offered in the following timeframes. Click on the entries to view each program's brochure.
Here is a rundown of prices to keep in mind:
36,200 JPY per week for the first four weeks
Starting week 5, the tuition is discounted 10% for 32,580 JPY per week.
The registration fee for all courses is 21,000 JPY
The learning materials for all courses are 4,000 JPY
Depending on the accommodation option, share houses cost 66,000 JPY per month, private apartments cost 32,350 JPY per week, and homestays cost 26,400 JPY per week
Want to learn more about this program? If so, check out this Kyoto Japanese Language School's Official Website!
2.] Associated Kyoto Program (AKP)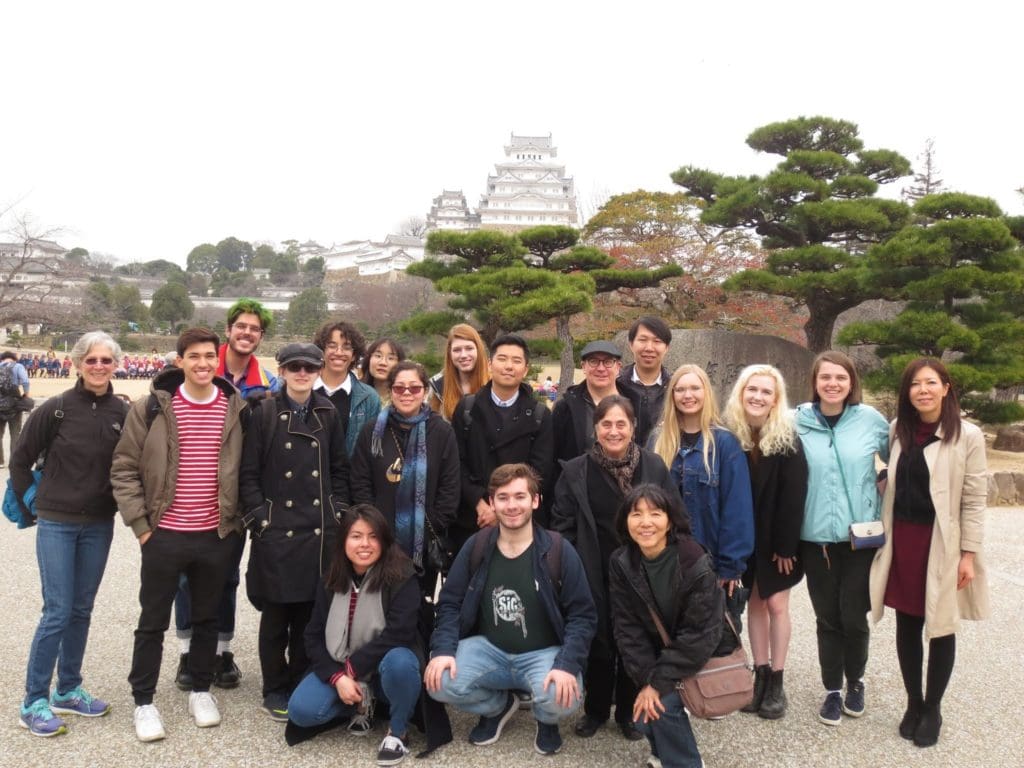 The Associated Kyoto Program, Inc. (AKP) is open to college juniors and first-semester seniors enrolled in institutions within the US. It is a non-profit organization incorporated in the Commonwealth of Massachusetts that works in cooperation with Doshisha University's Organization for Promotion of International Cooperation. Applicants for the fall and full-year programs must have at least one year of Japanese language study and applicants for the Spring program must have at least three semesters of Japanese language study at their home institution, with a GPA of 3.0 or above.
A highlight of AKP is that it is headquartered in the US. This allows for easy initial planning and application submissions for American college students. The homestay style of accommodation also allows students to learn the lifestyle and daily routines of actual Kyoto residents, all of whom have undergone examinations procedures to ensure compatibility with the students.
Here are some key points regarding fees and grants:
For students from consortium member colleges*, the program fee is covered by their home institution's comprehensive fee.
For students from non-consortium institutions, the program fee is $36,000 per semester (all inclusive).
Out-of-pocket expenses for books and personal leisure are estimated to cost around $900~$1350.
AKP provides a 15,000 yen monthly Cultural Activities Grant to ALL enrolled students for them to use on extracurricular activities outside the AKP curriculum!
*Consortium Member Colleges include Amherst College, Bates College, Bucknell University, Carleton College, Colby College, Connecticut College, Mount Holyoke College, Oberlin College, Pomona College, Smith College, Wesleyan University, Whitman College, and Williams College.
Interested in AKP? Learn more at AKP's Official Website!
3.] The Amgen Scholars Program at Kyoto University
The Amgen Scholars Program at Kyoto University is a rigorous academic program that is open to 15 undergraduate students each year. This is the most selective of the three programs, and applicants must have completed at least one full year of undergraduate studies by the start of the program. It involves eight weeks of intensive research in areas of biochemistry, bioengineering, biotechnology, chemistry, immunology, microbiology, molecular genetics, or neuroscience.
Due to its high academic demands from its prospective applicants, the applications process for the Amgen Scholars Program is quite tedious, as compared to the two other programs covered above. Applicants must submit an online application form that includes the following information.
2 Recommendation Letters
Official academic transcript of your college or university
English test scores (unless English is your first language)
Statement of Purpose
In return for its selectivity and rigorous application process, Kyoto University funds most of the students' expenses.
Kyoto University provides an economy-class airline ticket
Kyoto University will directly pay the accommodation fees to the real estate agency.
180,000 JPY stipend will be provided to Amgen Scholars
All students must arrange their own private health insurance
Interested in becoming an Amgen Scholar? Check out the Kyoto University Amgen Scholars Program's Official Website for more information!
Make Your Dream to Study Abroad in Japan a Reality!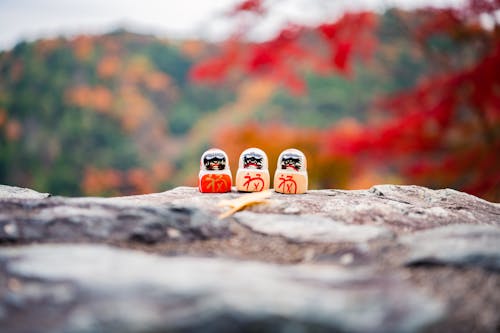 There are so many options for students who wish to travel to Kyoto to study abroad in Japan! To summarize, here are the three programs covered in this article and their target applicants.
Check out Kyoto Japanese Language School if you are looking for a program that provides Japanese language support and many cultural expeditions.
Choose the Associated Kyoto Program (AKP) if you are an undergraduate student hoping to study abroad in Japan while earning credits.
Lastly, become an Amgen Scholar at Kyoto University if you are an undergraduate student looking for an academically rigorous and science-based program.
Which program fits you the most? Whichever one it may be, the welcoming people of Kyoto will be waiting for you with open arms! So, what are you waiting for? Let's travel to Kyoto to study abroad in Japan!