Educational opportunities for people wanting to study abroad in Japan are increasing more than ever. Attending school and learning in a different environment is an increasingly attainable goal for those interested in studying in here. It's easy to imagine the excitement of the country – sprawling cities, delicious food, rich culture, and booming industry are a source of enthrallment for people far and wide. Sure, some people may have the time and money to explore every nook and cranny of Japan, but it's more of a tourist activity rather than a sustainable life for student. In my time living and attending school in Tokyo, I've settled into a regular lifestyle that meets my needs as a university student.
Commute
I take the train to get anywhere I need to be. It's extremely convenient and much better than having to drive. On top of not having to worry about parking or filling up on gas, I can travel for a huge discount because I have a commuter pass for school. Check out article for commuter passes. 
There is a downside to the trains, though. Getting stuck in rush hour people traffic is not fun. At all. It is genuinely one of the most overwhelming and uncomfortable events I've ever experienced. I try to avoid it all costs by beating it or waiting it out which usually isn't too hard. Unfortunately, time doesn't always allow me to circumvent the circumstances. Becoming a human sardine packed into a train-car tin is something I've simply accepted as part of the experience of living in Tokyo. It's not all bad, either – getting expulsed onto a platform after suffocating in tank of human mishmash and taking a gulp of fresh air is nothing short of heavenly.
Socializing
Hanging out with friends in the city is extremely fun because of the seemingly endless places to go. Tokyo expands in all directions – shops and restaurants can be found in high rise buildings, underground, and sprawled about the streets weaving through the metropolitan maze. Simply getting off at a random station and walking around the surrounding area is a fun way to discover small local establishments, which are often the most exciting places to spend time with drinking and chatting with friends.
My friends and I usually keep things casual by going to an izakaya, which is the Japanese equivalent of a pub. Izakayas have good food and drinks for reasonable prices and have a relaxed atmosphere that fuels fun conversation and interactions among friends.
Smoking hookah (called shisha in Japan) is also one of my favorite ways to unwind with friends. There are tons of cheap hookah lounges in Tokyo, many of them with mesmeric interior design and ambience. Lazing on sofas, smoking, and listening to music while sipping on drinks is a pleasurable way get away from the hustle and bustle of the city for a few hours.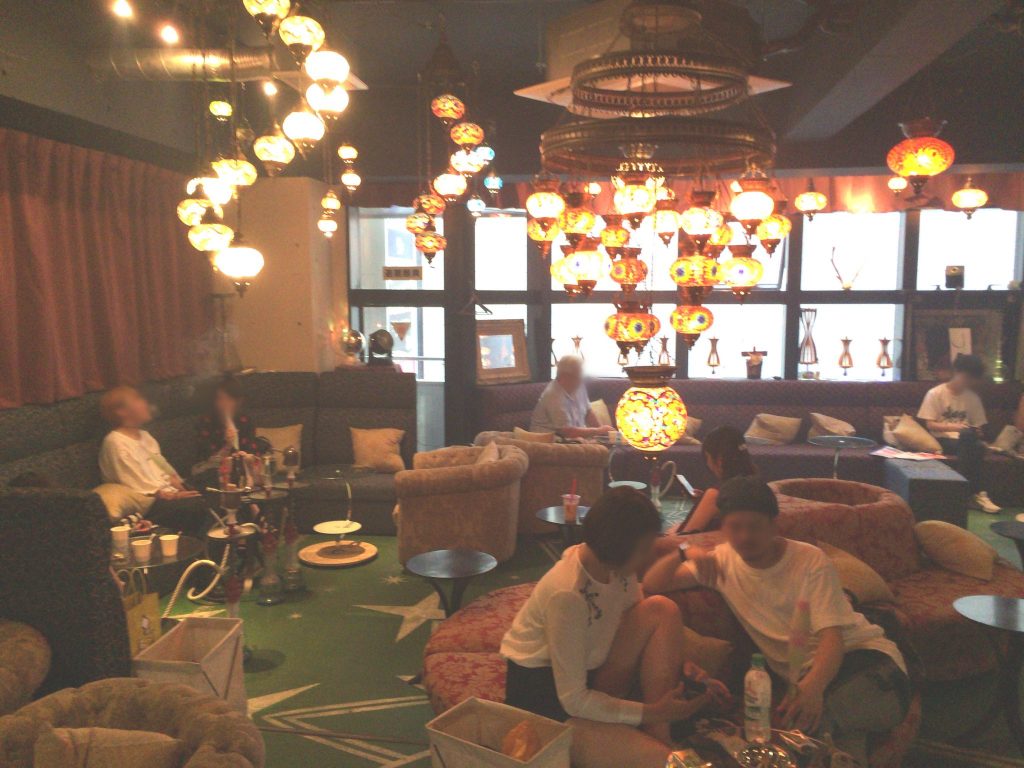 Life in Japan is drastically different from what I was accustomed to in the States, but I generally spend my time studying, working, socializing, eating, and catching up on sleep just like any other university student. My day to day activities are now just uniquely tied to Japanese culture and trends. If you want to study abroad here, I guarantee you'll have fun exploring the opportunity to experience a different rhythm of life in Japan.