If you are interested in studying abroad in Japan, and the language and culture differs vastly from your own, you may consider the international student population as a factor when choosing where to study. If an area has more international students, this means that there are probably students from your own country, more international student organizations, and more seniors or senpais who could help you with your life abroad. Masters and PhD students who plan to bring their spouse or children may also want to live in an area with a diverse population where they are more likely to find apartments that accept foreigners or schools that offer English after-school programs for kids.
In this article, we will examine the results of the latest Annual Survey of International Students released in 2019 by the Japan Student Services Organization (JASSO). We'll also look at some livability indexes to better understand the quality of living in cities with high international student populations.
Study Abroad in the Kanto region: Tokyo, Saitama, Chiba
Predictably, Tokyo Prefecture houses most of Japan's international students. Most international students are in the Kanto region, comprising 56.1% of the total international student population in Japan. As of May 2018, there are 114,833 international students in Tokyo Prefecture, the country's capital. This number is high considering that the international student population in other prefectures within the Kanto region such as the nearby Chiba and Saitama Prefectures, only have 13,084 and 12,097 international students, respectively.
JASSO also ranked major universities in Japan based on the number of their international students. 12 out of the 30 universities that made it to the list are in Tokyo, with the top three being Waseda University, Tokyo University of Social Welfare, and the University of Tokyo. Other universities in the Kanto region that accept a high number of international students are Josai University and Chiba University in Chiba Prefecture and Toyo University in Saitama Prefecture.
There's more to the Tokyo Metropolis than the popular tourist areas like Shibuya, Ginza, or Asakusa. Tokyo is comprised of 23 special wards (区 -ku), and includes 26 more cities (市 -shi), 5 towns (町 -chō or machi), and eight villages (村 -son or -mura). Urban centers, like Shinjuku and Bunkyo, are home to some of the best universities in Japan. However, if you are looking for a more relaxed environment away from big centers, top universities are also in cities like Chofu or in nearby prefectures like Saitama and Chiba, which are easily accessible from Tokyo by train or bus.
Tokyo is also the safest city in the world, taking the top spot of the Safe Cities Index 2019 released by the Intelligence Unit of The Economist. The index factored in Digital Security, Health Security, Infrastructure Security, and Personal Security. Tokyo ranked first in Digital Security, beating Singapore and Chicago and second in Health Security, next only to Osaka. Tokyo's lowest scores were in Infrastructure Security at 4th place, behind Singapore, Osaka, and Barcelona; and Personal Security also at 4th place, behind Singapore, Copenhagen, and Hong Kong.
Study Abroad in Osaka Prefecture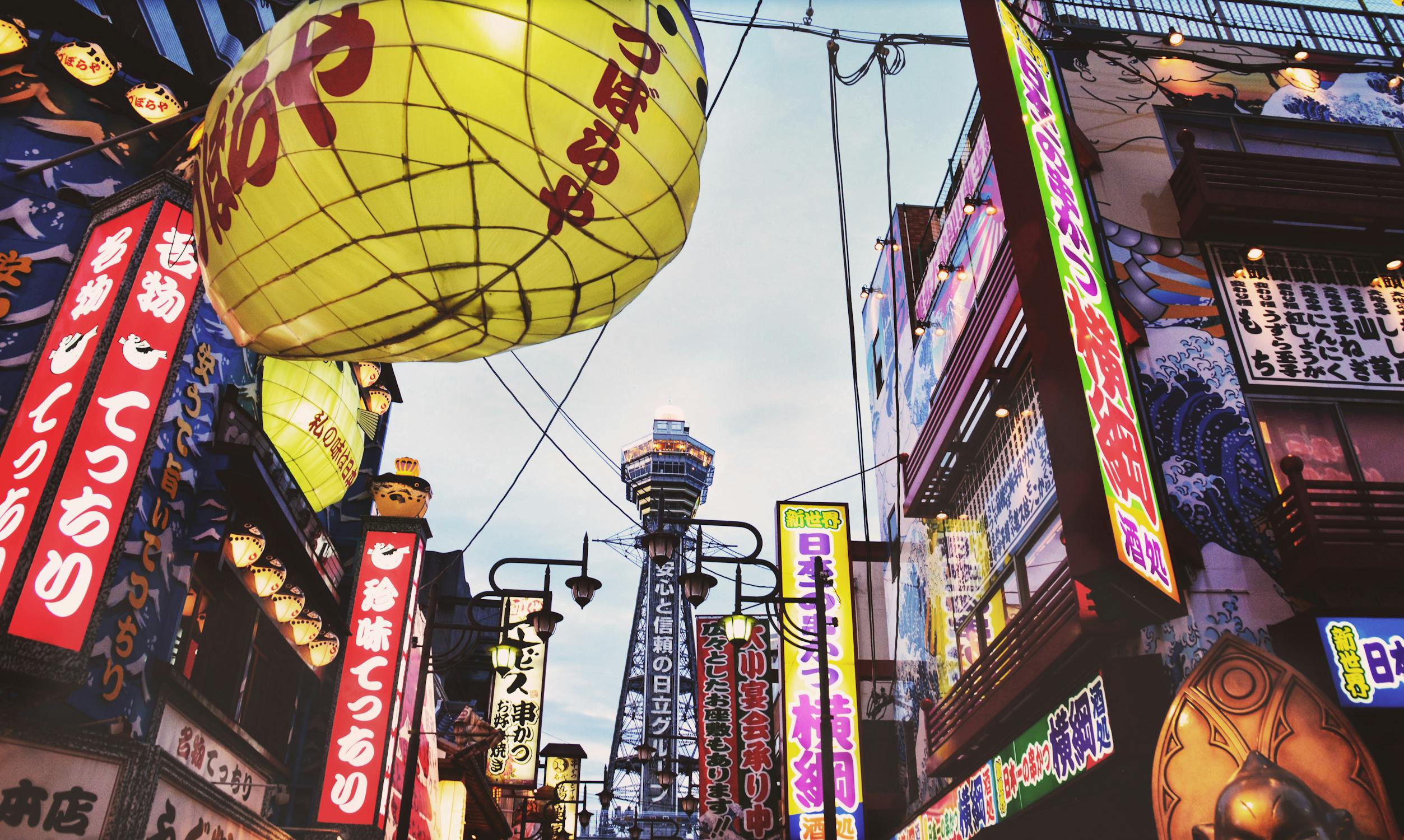 Osaka Prefecture ranks next to Tokyo, with 24,751 international students studying in the said area. One of the most popular universities in the prefecture is Osaka University with 2,480 international students, ranking it 6th on the list of universities in Japan with the highest number of international students. Other universities for international students in Osaka are Kobe University and Kansai University.
Osaka Prefecture is the second largest metropolis in Japan and is in the western region, called the Kansai. Osaka is one of the most liveable cities the world. In the recent Global Liveability Index 2019 by The Economist, Osaka ranked 4th, right next to Vienna, Melbourne, and Sydney. Only two Asian cities made it to the list, with Tokyo taking the 7th place. People from Osaka take pride in their lively and vibrant culture, which they express in their own dialect called "Osaka-ben." Osaka is also famous for its unique cuisine, earning it the monicker of being the 'nation's kitchen.'
Study Abroad in Fukuoka Prefecture
Fukuoka Prefecture has 19,296 international students, making it the third prefecture in Japan with the most number of international students. Japan University of Economics, which ranks 4th the list of universities in Japan with the highest number of international students, is in Fukuoka's Daizafu City. Another major university for international students in Fukuoka is Kyushu University.
While Tokyo and Osaka are in Japan's main island called Honshu, Fukuoka Prefecture is in the southwest island of Kyushu. While Fukuoka is one of the oldest metropolitan areas in Japan, the prefecture is being redeveloped as Japan's "start-up city," similar to Silicon Valley in the US. In 2014, the city has been designated as a "national strategic special zone" for start-ups. Compared to Tokyo, the city has low corporate taxes and has several programs to support start-ups looking to create innovations in tech and business, including having a special visa category for foreign entreprenuers called the "Start-Up Visa."
Study Abroad in Kyoto Prefecture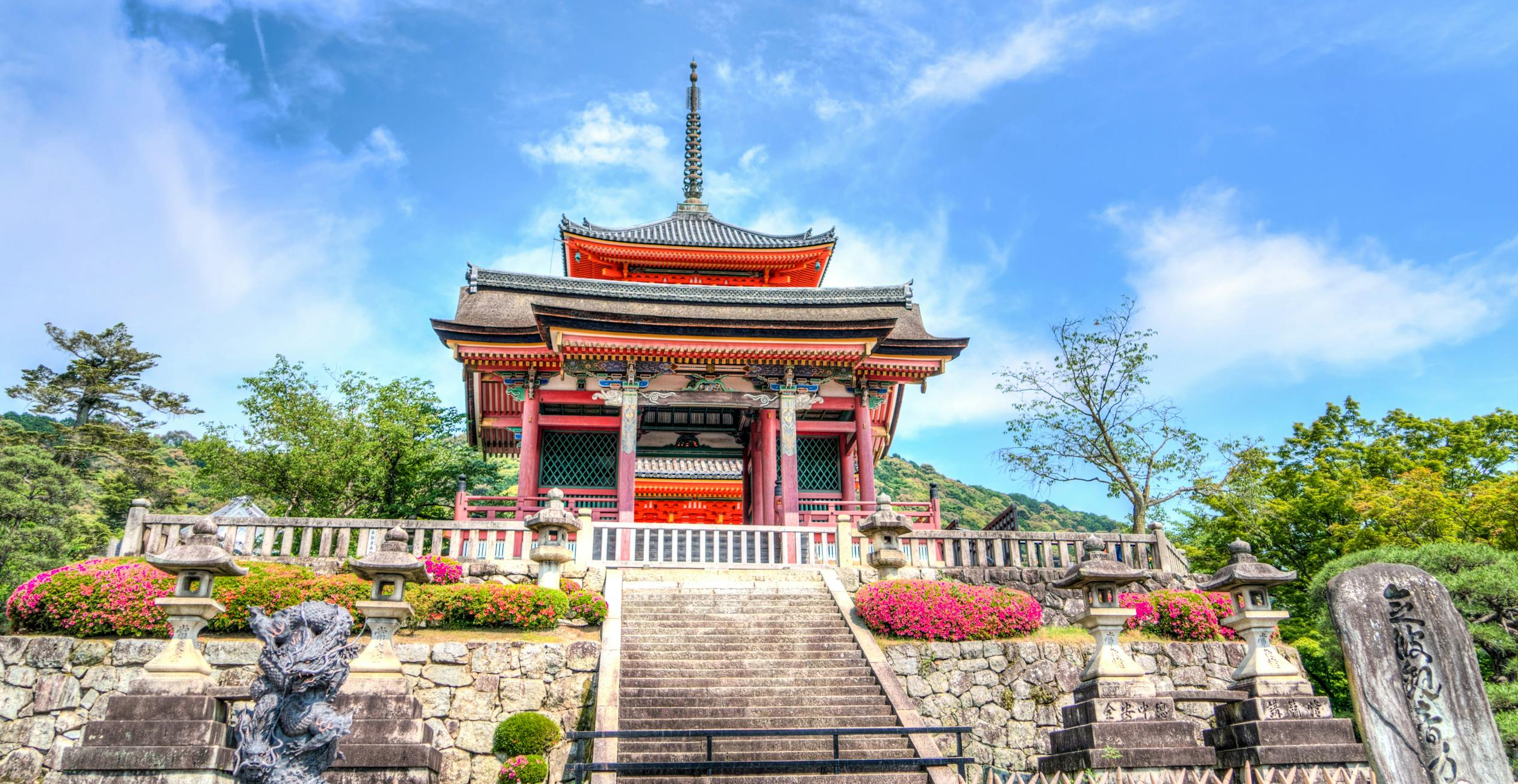 Meanwhile, Kyoto Prefecture is home to 13,230 international students. Kyoto University, Ritsumeikan University, and Doshisha University are all in Kyoto Prefecture, which rank 8th, 9th, and 18th in the list of universities in Japan with the highest number of international students, respectively.
Kyoto has long been the cultural center of Japan. The former capital has 17 UNESCO World Heritage Sites, a testament to the prefecture's rich cultural background. Because of Kyoto's unique history, the city has become a beautiful metropolis with its past running through the present. In a report by the Mori Memorial Foundation's Institute for Urban Development which analyzed the strengths of cities in Japan outside Tokyo, Kyoto has taken the No.1 spot for two consecutive years. The institute analysed the city's characteristics and gave a score based on six criteria: economy and business, research and development, cultural interaction, daily life and livability, environment, and accessibility. Kyoto got the highest score in the cultural interaction category, which includes the level of friendliness toward foreign travelers, with tourist information centers and hospitals offering multilingual support. The city also scored highest in research and development.
Whether you plan to come to Japan for a one-year research program or a four-year undergraduate degree, or you want to pursue a post-graduate degree and eventually work in Japan, consider looking into these universities and these cities. Soon you may also be studying and living in Tokyo, Osaka, Fukuoka, or Kyoto. Ganbatte kudasai!
Sources:
Gent, E. (2019, May 9). Why Fukuoka is Japan's most innovative city. Retrieved December 9, 2019, from https://www.bbc.com/future/article/20190508-why-fukuoka-is-japans-most-innovative-city.
Kyoto's UNESCO World Cultural Heritage Sites. (n.d.). Retrieved December 9, 2019, from https://meetkyoto.jp/en/kyoto/heritage/.
Locke, T. (2019, September 4). These are the world's most liveable cities in 2019. Retrieved December 9, 2019, from https://www.cnbc.com/2019/09/04/global-liveability-index-2019-most-liveable-cities-in-the-world.html.
Nagata, K. (2019, September 10). Kyoto again secures No. 1 spot for best city outside of Tokyo. Retrieved December 9, 2019, from https://www.japantimes.co.jp/news/2019/09/10/national/kyoto-secures-no-1-spot-japans-best-city-outside-tokyo/#.Xe3-ApMzYWp.
Result of an Annual survey of International Students in Japan 2018. (2019, January). Retrieved December 7, 2019, from https://www.jasso.go.jp/en/about/statistics/intl_student_e/2018/index.html.
Startup City Fukuoka. (n.d.). Why Fukuoka. Retrieved December 9, 2019, from https://startup.fukuoka.jp/why-fukuoka/.
The Editors of Encyclopaedia Britannica. (2019, May 2). Tokyo. Retrieved December 9, 2019, from https://www.britannica.com/place/Tokyo.
The Economist Intelligence Unit. (2019). Safe Cities Index 2019 Urban security and resilience in an interconnected world.
The Major Universities in terms of Accepting Highest Number of International Student (As of May 1, 2018). (2019, January). Retrieved December 7, 2019, from https://www.jasso.go.jp/en/about/statistics/intl_student_e/2018/ref18_02.html.