Tohoku University Ranking
Composed of 10 undergraduate schools, 15 graduate schools, 3 professional graduate schools, and 6 research institutes, Tohoku University is considered one of Japan's most comprehensive universities. Let us look at how professional organizations have ranked Tohoku University!
The high rankings of Tohoku University make its application process one of the most competitive in the nation. However, international students can apply for special programs that have higher acceptance rates than those regular admission programs. The acceptance rate for the English-taught undergraduate course, Future Global Leadership Program (FGL) for international students, is around 17% for International Mechanical and Aerospace Engineering (IMAC-U), 35% for Advanced Molecule Chemistry (AMC), and 50% for Applied Marine Biology (AMB).
What makes Tohoku University so prestigious and popular? Keep reading to find out!
Why is Tohoku University's ranking so high? Review by a Tohoku University Student
From campus and facilities to English-friendly classes and scholarships, here are features of Tohoku University that make it one of the best universities in Japan!
1. "Academic City"
The location of the university could explain why Tohoku University Rankings are so high. Tohoku University is located in Sendai, the capital city of Miyagi Prefecture, about 350 km north of Tokyo. With a tranquil environment and many universities, Sendai is often referred to as the "Academic City." The ancient castle grounds of Sendai's famous feudal warlord, Masamune Date, are home to most of Tohoku University's facilities.
2. Rich History
Another influence on Tohoku University Rankings is the rich history upon which the university is grounded. Tohoku University was founded in June 1907 under the name Tohoku Imperial University by the Meiji government as the third Imperial University of Japan, following the Tokyo Imperial University (1877) and the Kyoto Imperial University (1897). In 2017, Tohoku University was selected as one of the three designated national universities out of 86 national universities in the country.
The university upholds three founding principles: 'open doors,' 'research-first,' and 'practice-oriented.' Thanks to the 'open doors' policy, Tohoku University became the first university in Japan to accept female students and foreign students.
3. Impressive Campuses and Facilities
Another factor that raises the Tohoku University Rankings is its four campuses: Aobayama, Kawauchi, Katahira, and Seiryo. Kawauchi is the campus where all the undergraduate students spend their first year and a half, taking general education classes. Aoyama Campus houses the School of Engineering, School of Pharmacy, and the School of Science. The School of Medicine, Dentistry, and Veterinary Sciences and the Tohoku University Hospital are located in Seiryo Campus. Katahira Campus accommodates the Administrative Offices of the University and also the world-famous Advanced Institute for Materials Research, one of the nine World Premier Research Institutes in Japan.
The six research institutes at Tohoku University, i.e. Institute for Materials Research, Institute of Development, Aging and Cancer, Institute of Fluid Science, Research Institute of Electrical Communication, Institute of Multidisciplinary Research for Advanced Materials, and International Research Institute of Disaster Science are renowned globally for the top-notch research and development.
4. Comfortable Housing
Tohoku University Ranking also reflects the superiority of its four housing complexes: University House Aobayama, University House Sanjo, University House Katahira, and University House Nagamachi. University House Aobayama and University House Katahira are on-campus dorms whereas University House Sanjo and University House Nagamachi are off-campus dorms. Students can stay in the dorms for a duration of two years or less. All the dorms have almost an equal proportion of Japanese and International Students. All incoming international students are provided with a dorm facility.
5. Accessible Libraries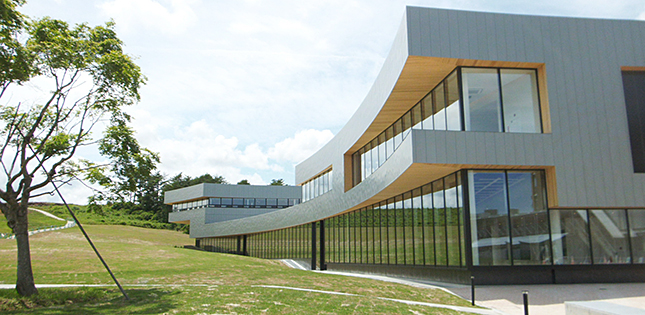 Tohoku University Libraries consist of the Main Library located in Kawauchi Campus, Kita Aobayama Library located in Aobayama Campus, Engineering Library located in Aobayama Campus, Medical Library located in Seiryo Campus, and Agricultural Library located in the New Aobayama Campus.
The plentiful and highly accessible library system is another contributor to the highly acclaimed Tohoku University Rankings.
6. Beautiful Halls and Stages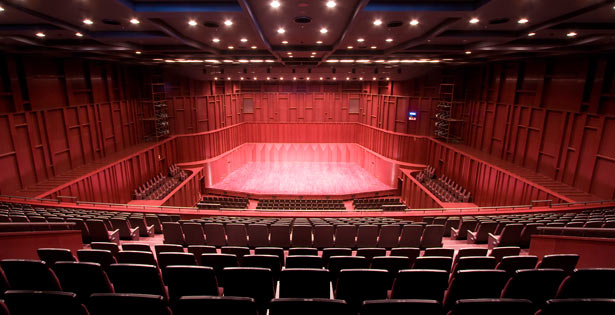 Tohoku University Centennial Hall (also known as Kawauchi Hagi Hall) is the place for official events and magnificent performances. The Commencement ceremony and Graduation ceremony are also held in this very hall. Besides this hall, Tohoku University also has the Science Campus Hall, Multimedia Research Hall, Sakura Hall, and Katahira Kitamon Commons for various conferences and events.
These halls and stages offer students a location to showcase their talents and findings.
7. Top Quality Museums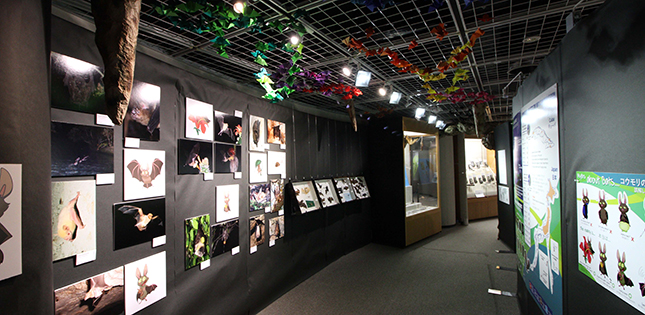 Tohoku University has many museums to preserve its glorious past,  inspiring the future generation of students. Tohoku University Archives preserve and exhibit official and historical resources associated with Tohoku University. The Tohoku University Museum has accumulated academic resources to be used for research and education. The collection has over 2 million specimens, with more than a thousand examples on display at the museum. The Automobile Museum has two classic cars and an F1 engine on display, all of which were donated to the Tohoku University School of Engineering. The Nishizawa Memorial Room is located at the old Research Institute for Semiconductors where Junichi Nishizawa, the former president of Tohoku University, had developed technologies for semiconductor materials.
The Honda Memorial room is dedicated to the scientist, inventor, and Tohoku University President Dr. Kotaro Honda. The memorial room houses personal items belonging to Dr. Honda such as laboratory notebooks and photos. A neighboring room displays KS permanent magnet steel and other materials/products used in research and development at the Institute for Materials Research. Lu Xun Lecture Hall was built in 1904 and is named after the scholar and literary giant Lu Xun. Often referred to as the father of modern Chinese literature, Lu Xun studied in the hall when it was part of the Sendai Medical College before being integrated into Tohoku University. The exhibition room at the Cyberscience Centre was set up to inform people about the history of computer technology development.
8. Relaxing Nature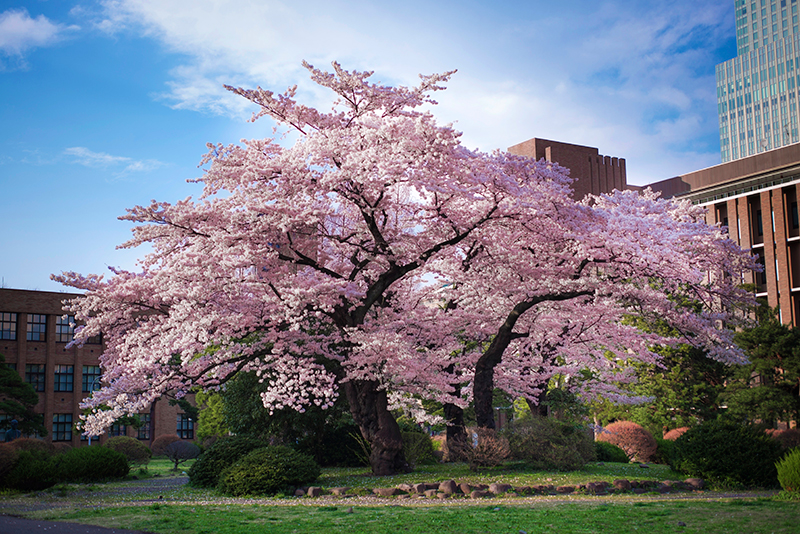 The Tohoku University Botanical Garden was founded for research and education in 1958. In 1972, the garden was appointed as a natural monument, a first for a national university botanical garden. The Tohoku University Medicinal plant Garden cultivates approximately 1,200 medicinal plants, used for research in developing new medicines, and as teaching materials.
9. Many Degrees Offered in English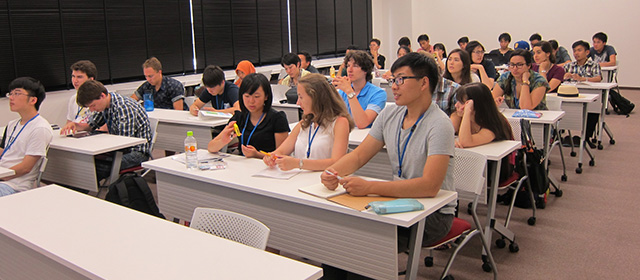 Being a part of the Top Global University Project under the Japanese Government, Tohoku University offers many English-taught degree courses at the undergraduate as well as graduate level. The Future Global Leadership (FGL) course offers English taught courses at the undergraduate level. FGL consists of three fields of study- International Mechanical and Aerospace Engineering Undergraduate Course (IMAC-U) under the School of Engineering, Advanced Molecular Chemistry (AMC) under the School of Science, and Applied Marine Biology (AMB) under the School of Agriculture. All these courses are four-year degree programs.
Coming to the Graduate level courses taught in English, some of the few worth mentioning are: The International Graduate Program for Advanced Science (IGPAS), International Mechanical and Aerospace Engineering Graduate Course (IMAC-G), International Post-Graduate Program in Human Security (IPHS), International Environmental Leadership Program (IELP), International Materials Science and Engineering Master Course (IMSE), Global Program in Economics and Management (GPEM), The Data Sciences Program (DSP), International Graduate School of Accounting Policy (IGSAP), International Graduate Program in Language Sciences (IGPL), Graduate Program in Global Governance and Sustainable Development (G2SD). International Robotics Program (IRP) and International Biomechanics Program (IBP) have been recently introduced under the Department of Mechanical and Aerospace Engineering. There are a few graduate courses offered under the School of Medicine as well.
Amongst the aforementioned courses, The International Graduate Program for Advanced Science (IGPAS), International Mechanical and Aerospace Engineering Graduate Course (IMAC-G), International Materials Science and Engineering Master Course (IMSE), Global Program in Economics and Management (GPEM), The Data Sciences Program (DSP), International Graduate School of Accounting Policy (IGSAP), Graduate Program in Global Governance and Sustainable Development (G2SD) courses also provide Doctoral courses. The School of Medicine also has a few doctoral course programs offered in English.
It should be mentioned that the Graduate School of Engineering is entirely taught in English. It is a big plus for the international students pursuing Engineering courses from the Graduate School at Tohoku University.
Of all the English taught courses, Tohoku university is famous for its Material Science course, Mechanical and Aerospace Engineering course, and Medical courses.
For more courses taught in English at Tohoku University, check out this article!
10. Supportive Japanese Language Program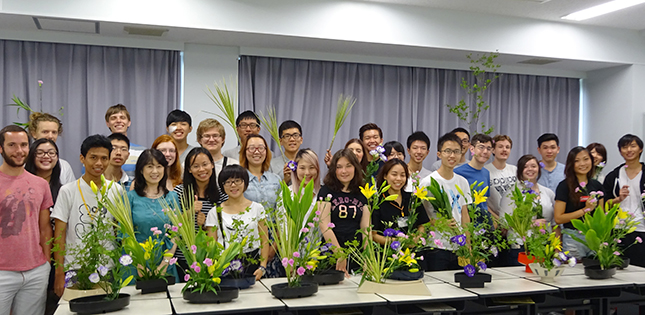 Why is Tohoku University ranking so high in the area of international accommodation? One contributor is its supportive Japanese language program. Tohoku University offers many Japanese Language Programs to suit the curriculum needs of international students. Tohoku University Japanese Language Education Program aims to provide opportunities for international students and scholars to improve their Japanese and to enhance their adaptability to the Japanese culture. A particular focus is on improving their ability to use Japanese as the means of conducting their research in Japanese. To attend these classes, they need to take the placement test at the beginning of each semester. Classes of Level 1,2, and 3 are conducted twice/ week, each class having a duration of three hours. Classes of Level 4, 5, 6, and 7 are conducted once a week, each class having a duration of an hour and a half.
Intensive Japanese Language Program is intended for those students who receive scholarships from the Japanese government and have been admitted to Tohoku University or other universities in the Tohoku region, as a preparation for graduate-level research or teacher training programs. This is a six-month program covering functional Japanese necessary in daily life as well as the fundamentals of the Japanese language essential to specialized research fields in Japan. The program is offered twice a year from April to September (Spring semester) and from October to March of the following year (Fall semester). Each semester consists of 20 weeks of intensive Japanese language study and other activities.
Japanese Program for University Undergraduate is a Japanese course offered as part of the liberal education curriculum. This is designed for those international students who plan to earn a bachelor's degree from Tohoku University. Those international students who plan to earn a bachelor's degree in Japanese under the general course of Tohoku University will attend advanced level, Japanese classes, while those international students who plan to earn a bachelor's degree in English under the FGL Program will attend beginner to early-intermediate level Japanese classes.
11. Generous University Scholarships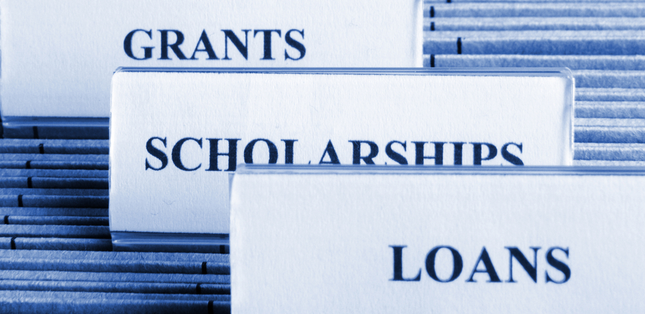 Tohoku University offers The President Fellowship to its students. It provides an amount covering tuition fees worth 535,800 JPY/year for the entire duration of studies for international students of excellent character and academic standing. Around 20 Graduate school students and an equal number of undergraduate students receive the scholarship. Application for the scholarship has to be made while applying for admission. MEXT Scholarship recipients and JSPS Fellows are not eligible to apply for this scholarship.
Besides these, Tohoku University also nominates students for MEXT Scholarship (University recommended) and JASSO Scholarship. Also, Tohoku University recommends students for private scholarships, which may cover the full tuition fees as well as pay stipend, depending on the scholarship.
Find more scholarships with SchooLynk's Scholarship Search Tool
Review
We hope this article has provided an insight into the question, "Why is Tohoku University ranking so high?" To sum it up, it is the combination of its location, history, facilities, and international support systems that makes Tohoku University such a popular university in Japan! To apply for one of Tohoku University's English-based programs, you can visit the "Courses in English" page of Tohoku University's official website!