Can international students in Japan study and work at the same time? If so, will the job cover the costs of studying in Japan? Continue reading this article to find out how you can finance your studies in Japan while working!
Before discussing the work and pay, we should first consider the cost of studying abroad in Japan. Contrary to popular assumptions, studying in Japan is not as expensive as it may seem!
FIRSTLY, tuition at Japanese universities are much lower than that of universities in the US and UK. The tuition for public universities like the University of Tokyo, Kyoto University, and Osaka University are ¥535,800 (approx. $5000) per year. Even private universities like Waseda University and Sophia University cost around ¥110,000 (approx. $9,500) annually.
SECONDLY, living expenses for university students are not as high as one may assume. For instance, the living expenses in Tokyo for an average student were calculated to be rather low, especially in comparison with other study-abroad destinations. Furthermore, there are usually student discounts on accommodation, transit passes, and even restaurants to lighten the financial burden!
THIRDLY, there are SO MANY SCHOLARSHIPS offered to international students in Japan! In addition to the "big name" scholarships like the MEXT Scholarship and the JASSO Scholarship, there are university-funded and private scholarships that could cover the entire cost of your studies in Japan!
Work in Japan for International Students
Ok, so let's say you've done the math and applied for scholarships, but you still have financial costs that can't be covered. This is when part-time jobs come in handy! Here are some of the typical jobs that international students engage in: to study and work in Japan
Doorkel Internships
The classic Arubaito
English Tutor
University assistants
Let's see what type of jobs you can apply for as an international student in Japan!
1. Doorkel Internships
One way to find internships for international students who wish to study and work in Japan is to apply through Doorkel Internships! I would know, since I am an international student that applied through Doorkel to get this content writing job!
The process is simple and requires no Japanese language skills! Simply search through Doorkel's list of open internships, apply through the form on the website, get an interview, and start working right away!
As a student who used Doorkel Internships to find a job in Japan, I can personally recommend this method to any international student looking for a way to study and work in Japan to earn extra income! Moreover, the title of an "internship" looks really impressive on your resume!
2. The classic Arubaito
If your looking to dive more into the Japanese lifestyle to study and work in Japan, perhaps taking up a regular part-time job that is open to the public is the challenge fit for you!
In Japan, people refer to part-time jobs as Arubaito. This includes jobs like bussing tables at a restaurant, washing cars at a gasoline station, and working the register at a Japanese Starbucks. While the contents of the job may seem easy, learning the Japanese language and social culture through these experiences may be a perfect challenge for international students!
It is recommended that you find an arubaito near your school or residence since transportation costs can be a pain. This is a way to cleverly study and work in Japan. You can directly apply to open positions near you or apply through online tools like Nihon Arubaito.
3. English Tutor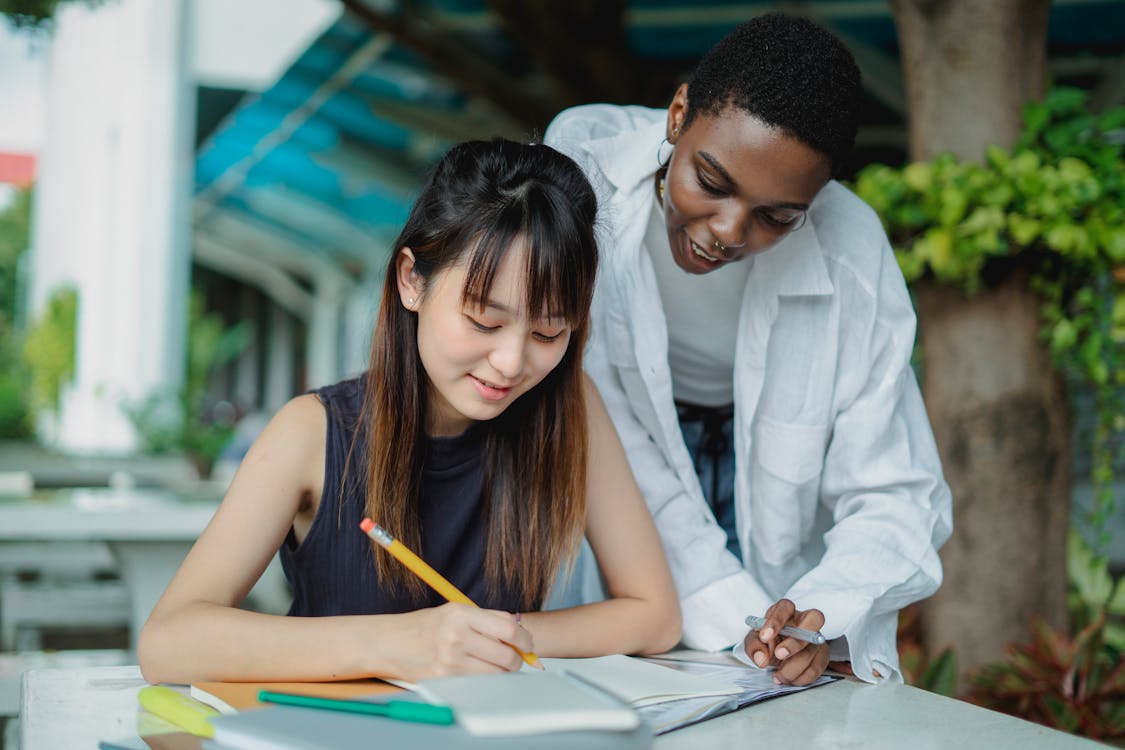 Let's put those English skills to use!
The Japanese education system requires students to learn English throughout elementary and secondary school. Thus, English tutors are high in demand, especially those that are native speakers of the language!
This is also a good opportunity for you to study and work in Japan while interacting with Japanese children and youths! Learning their slang and popular culture is an important part of studying abroad in a foreign country!
You can find jobs for English tutors through established English language schools like Tutor Japan, online English tutoring programs like Preply, or other English tutoring facilities near your area!
4. University Assistants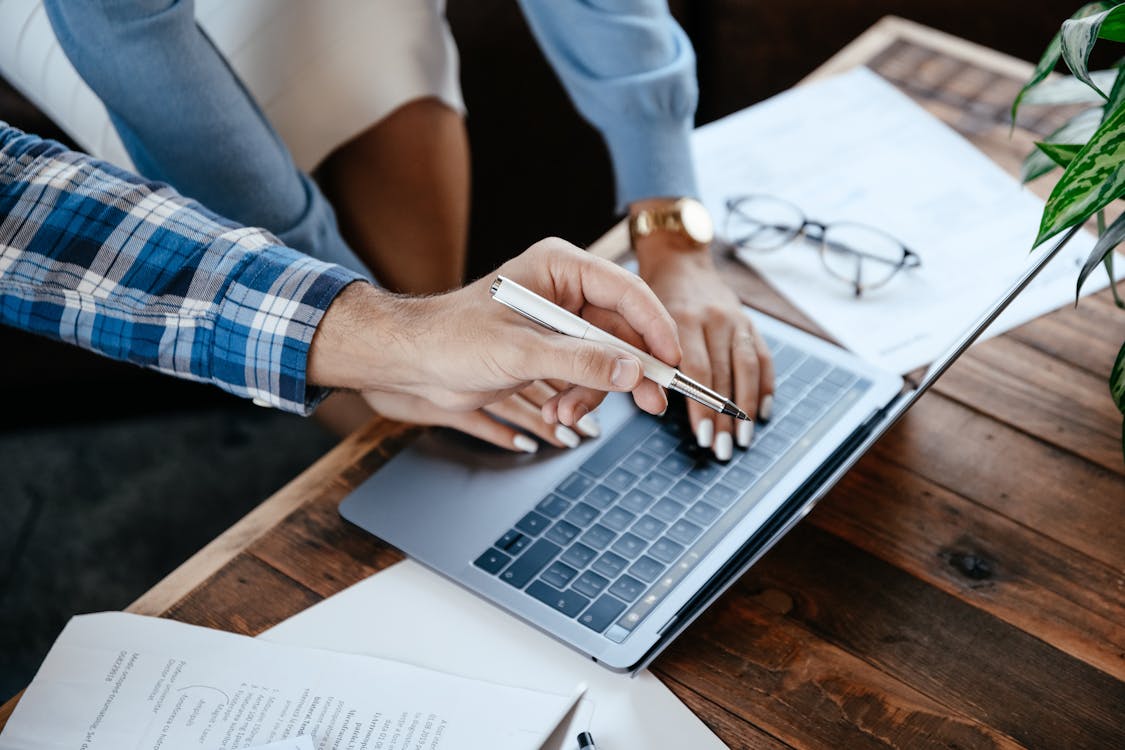 Sometimes, the best solution is right under your nose! Why not study and work in Japan at your university?
There are many benefits of becoming a paid university assistant. For one, you will learn a lot about your university, especially if you choose to work for the main office. You can also meet new people within your alma mater, including professors, faculty members, and other students!
While the availability and type of positions differ by school, almost every university in Japan offers at least some sort of on-campus jobs for its students to study and work in Japan.
Take Peter Chai for example! He is a student at Waseda University School of Political Science and Economics who worked as a Research Assistant (RA) in Financial Data Collection and Analysis Projects. You can read Peter's story to see how the RA experience enhanced his studies in Japan!
How I Study and Work in Japan
I am a student at Waseda University, and I currently work as a conetnt writer for Schoolynk Media (thus, this article). I found this internship through Doorkel Internships, which I introduced in the section above!
Here are some perks that I have experienced by choosing to study and work in Japan:
There are moments where I must use conversational Japanese, so it is a great way for me to learn work-place Japanese
My internship pays for traveling fees, and my job takes place mostly online
Because I picked a job with flexible time constraints, I can focus on my studies when things get busy during exam seasons
I can write "content writing intern" under employment in various resumes and internship applications
I get income to pay for miscellaneous activities and leasure goods from time to time
Having a job is reassuring, and finishing a day's worth of work has a sense of accomplishment
How will you study and work in Japan?
There are so many options for international students to study and work in Japan simultaneously!
In addition to contributing to university expenses, taking on a job in Japan allows you to learn from the experience itself. Indeed, not all lessons come from books and lectures, especially when studying abroad in a unique country like Japan! If you're looking to find a full-time job in Japan after graduation, a part-time job is a perfect practice for your future dreams!
Let's study and work in Japan!