Japan is known for its cultural rituals and wild festivities. It is no surprise, then, that Japanese universities also have annual festivals that are celebrated on campus throughout the year!
Which Japanese university celebrates your birth month? Keep reading to find out!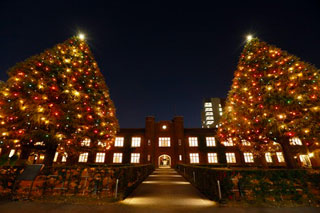 Rikkyo University, also known as Saint Paul's University, is a private university, in Ikebukuro, Tokyo, Japan. With a foundation in Christianity, this university celebrates Christmas with chapel concerts, caroling, and hand-bell recitals.
One such example is the Christmas Illumination, which takes place from December through January. Every year, two large trees standing in the forecourt of the Ikebukuro campus are illuminated with Christmas lights. This tradition dates back to the late 19th century when Rikkyo was first founded. Furthermore, the two Himalayan Cryptomeria trees are approximately a hundred years old!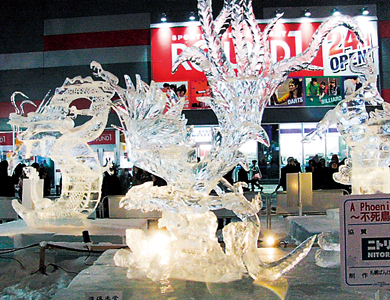 Hokkaido University, or Hokudai, is a Japanese national university in Sapporo, Hokkaido. Located in the northern tip of Japan, Hokkaido is known for its beautiful winter landscapes.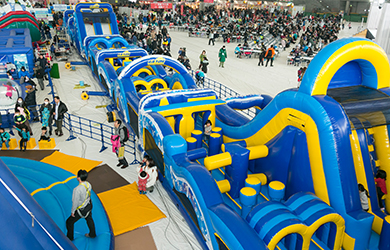 Since the 1950s, Sapporo has held an annual Snow Festival in February. The main events are held at Odori Park, which is a couple of stations away from Hokkaido University on the Namboku Line. From romantic ice sculpture parks to family-friendly skating rinks, the festival offers a wide variety of activities for visitors of all ages! For all my February friends, you must not forget to eat steaming hot tokotsu ramen while enjoying the beautiful snow in chilly Hokkaido!
Tohoku University is a national university located in Sendai, Miyagi in the Tōhoku Region, Japan. It was ranked as the best university in Japan by Times Higher Education in 2020 and 2021!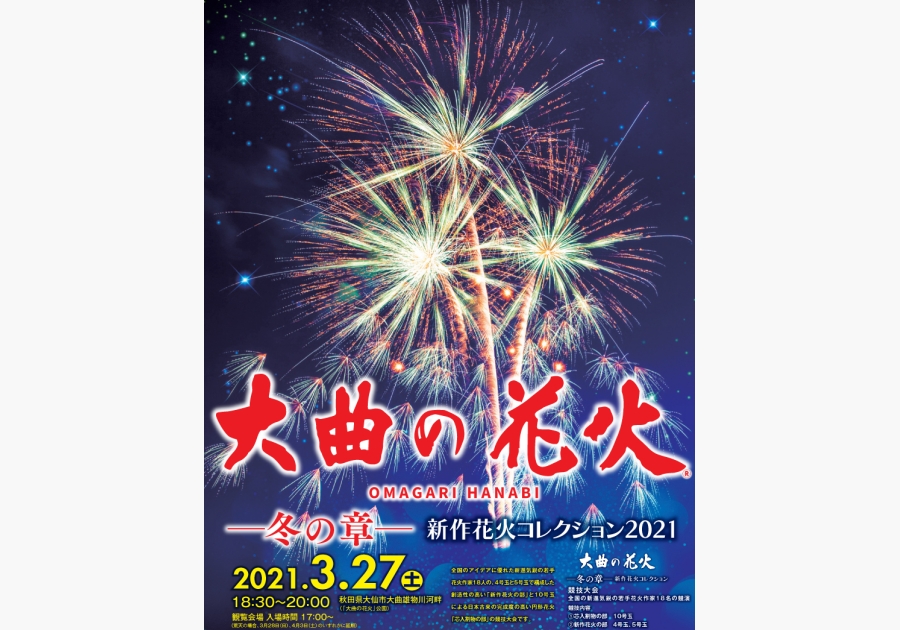 Every year in March, there is a "New Fireworks Collection" held in the Tohoku region to foster young fireworks artists (fireworks writers) nationwide. It is designed to inspire young artists of the next generation who will inherit the tradition of Japanese fireworks and improve their skills. It is a competition among 18 up-and-coming young fireworks artists with excellent ideas from all over the country. Since the riverbed where the festival takes place is close to the campus, you can take stop by and watch the amazing fireworks to celebrate your birth month!
Osaka University, or Handai, is a public research university located in Osaka Prefecture, Japan. It annually hosts a university festival called the Icho Festival from the end of April to the beginning of May. Before the 1950s, the festival was held as a way to celebrate the university's founding, as well as to welcome incoming freshmen. It was renamed the "Icho Festival" in 1963, from which point the festival opened to the public. In addition to the 120+ projects run by students, there is are opportunities for the general public to enter the prestigious laboratories and experience the university's beautiful campus. The lively event is perfect to celebrate one's birthday!
The University of Tokyo is a public research university located in Bunkyō, Tokyo, Japan. It is considered the most prestigious university in Tokyo!
Every year, the University of Tokyo holds a Gogatsusai or May Festival. They come up with a unique theme for the festival each year. For instance, the 93rd May Festival has the theme "blueming".
The May Festival has various activities, ranging from academic lectures to fun games. Visitors can experience the life of a university student through guided experiments and symposiums. On the other hand, they can enjoy trivia games and concerts organized by university students!
Hitotsubashi University is a national university specializing in the social sciences that is located in Tokyo, Japan. It is known for its rustic and beautiful campus.
Hitotsubashi University holds a school festival in June every year to celebrate its incoming freshmen. It is a great opportunity for new students to deepen their ties with each other, as well as with their new seniors, by participating in the opening and planning of mock shops on a class-by-class basis. There are lectures inviting celebrities, a project to support students who are famous for "Yellow Book", and a little child project geared towards visiting children. It is a cozy festival that will make any birth month a special one!
Keio University is a private research university located in Minato, Tokyo, Japan. Founded in 1858 by famous scholar Yukichi Fukuzawa, it is considered the oldest institute of western higher education in Japan.
Keio University has six school festivals called "Rokukeisai", and the Tanabata Festival in July is one of them. Although it only lasts for one day, the festival gets around 10,000 visitors each year!
Tanabata is based on a mythical legend in Japanese culture. It celebrates the meeting of Orihime and Hikoboshi, separated lovers who are allowed to meet only once a year on the seventh day of the seventh lunar month of the lunisolar calendar. This day falls in July every year.
If you are born in July and love romantic stories, Keio University is your fated destination!
Kyoto University is a public research university located in Kyoto, Japan. It is considered to be one of the most prestigious universities in Japan!
While the Kyoto University's school festival takes place in November, the entire Kyoto area celebrates extravagant summer festivals in August! One such event is the Miyazu Lantern Floating and Fireworks Festival, considered to be the biggest event in the Miyazu City of the Kyoto Prefecture.
It is held each year from 7:00 pm on August 16th in Miyazu Bay off Shimasaki Park. After the tranquil spirit ships release 10,000 lanterns above Miyasu Bay, 3000 large fireworks illuminate the night sky with breathtaking splendor! What better way to celebrate a birthday than with fireworks and summer festivals?
Tokyo University of the Arts, or Geidai, is the most prestigious art school in Japan. It is located in Ueno Park, Tokyo, where it exhibits beautiful artworks by its students and staff.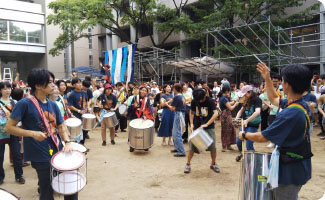 The geisai, short for Geidai Festival in Japanese, is an annual school festival hosted by the Tokyo University of the Arts in September. The festival includes live concerts and beautiful exhibitions, as well as an art maquette with small items made by students! Spanning a total of three days, the grand event of Tokyo University of the Arts brings lively energy not only to the campus but also in Ueno Onshi Park and nearby shopping streets! Why not have the entire Ueno area celebrate your September birthday?
Meiji University is a private research university located in Chiyoda City, the heart of Tokyo. It annually holds a grand school festival called the Meidaisai, or Meidai Festival, in October. It gathers more than 200 participating groups, 8,000 Meiji University students, 50,000 visitors every year! The Meidai Festival has continued to develop as the largest event at Meiji University with the great support of the people involved. Meidai students can freely express their individuality through performances on stage, exhibitions, and presentations in the classroom, and vending at mock shops. It's a lively event where students and visitors alike can shine, perfect for a birthday celebration!
Waseda University is a private research university in Shinjuku, Tokyo. This university is well known for its wild school spirit, as seen in its cheerleading club, or the ouendan.
Every November, Waseda University hosts a wasedasai, or Waseda Festival, on its main campus. Each club and circle at Waseda prepares a stand where they showcase their talents and club activities. Visitors can roam the beautiful campus while being entertained by university students. All the while, the ouendan is blaring festive cheers in the main arena! Celebrating your birth month at Waseda is sure to be exciting!
International Christian University is a non-denominational private university located in Mitaka, Tokyo, Japan. It was established after World War II as the first liberal arts college in Japan.
With a deeply rooted foundation in Christianity, International Christian University holds a Christmas Concert every year in December. Visitors can enjoy the beautiful chorus echoing in the grand chapel. The university choir often invites young kids from junior choir groups to perform as well, adding warmth and love to the performance. What a cozy way to celebrate one's December birthday!