In today's era of globalization and unprecedented connectivity between nations, academics and professionals are looking beyond their own shores to learn and to generate new knowledge and research on politics, governance, and global studies.
Japan's capital, Tokyo, is one biggest of the metropolitan capitals of the. Japan is the third largest economy in the world, (next only to US and China), Tokyo even ranked first globally in terms of GDP in 2015 at USD$ 1,600 billion, ahead of New York's USD$ 1,400 billion GDP.
Tokyo is a global city, making it a perfect place for studying international governance, public policies and global economies. Here are the universities in Tokyo that offer master's and doctoral degrees in law, political science and public policy that are taught in English.
Law, Political Science, and Public Policy:
Keio University
Keio University Law School offers a Master's Degree or LL.M. (Latin Legum Magister) in Global Legal Practice. Established in 2017, this master's degree was the first program within Japanese law schools with course instruction in English.
From Keio University Law School: In order to train students who will be globally active legal professionals and legal staff of global companies and international institutions, the LL.M. program targets Japanese lawyers and graduates of law schools who wish to improve their practice skills via an English language program, and students from abroad who are interested in Japanese and Asian law. In addition, the program opens its doors to university graduates who wish to work in the future in an international organization. In the Keio LL.M. program, it will be possible, through a "double degree" arrangement, also to receive an LL.M. from a partner law school, initially in the United States, faster and at a much lower cost than would typically be required to obtain both degrees separately.

The University of Tokyo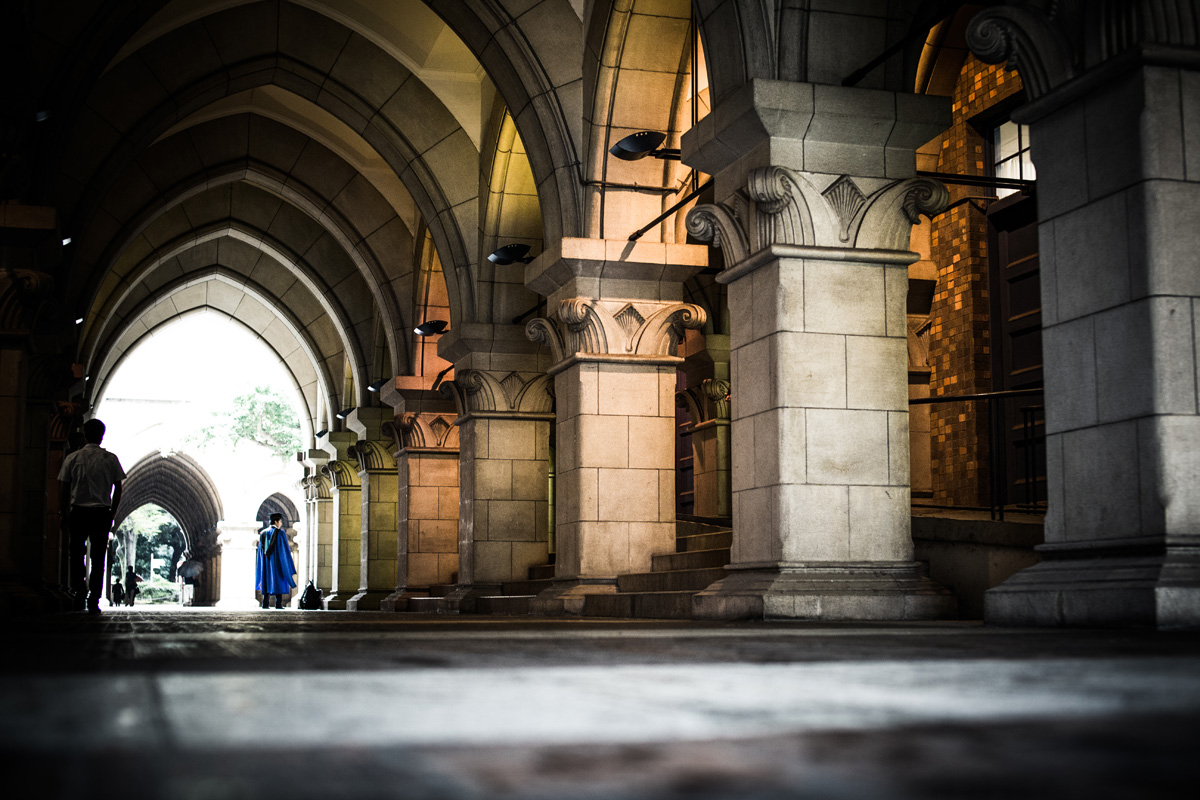 The University of Tokyo offers Master's and Doctoral Degrees in their Graduate School of Public Policy. A unique feature of the program is the active participation in international exchange. Almost half of the student body are international students and although all the courses are taught in English, these courses are also open to Japanese students. This graduate school boasts of an impressive network and has partnered with some of the best universities in the world.
Meiji University
Meiji University's Graduate School of Global Governance offers a Doctorate Degree, focusing on research global challenges to train not only scholars and academics but also to develop high-ranking policy makers in the government sector as well as experts in international non-government organizations.
From Meiji University Graduate School of Global Governance: The school offers "Public Policy", "International Development Policy", and "Community Management" programs. By completing the doctoral program, the students will have sufficient skills for conducting research on global environmental issues, poverty reduction, human rights, democratic states, community revitalization and crisis management.
Meanwhile, still within Meiji University, their Graduate School of Governance Studies offer a professional degree program conferring the degree of Master of Public Policy (Professional Graduate School Degree).
From Meiji University Graduate School of Governance Studies: Generally speaking, a holder of a MA Degree in Public Policy refers to professionals who can be part of the creation of public policy incorporating a study of relevant materials and thorough analysis of policy issues in Japan and overseas. This is indeed a complex processing involving in-depth reviews of the policy-making process from planning through to finalization; consideration of how the process can be revised and streamlined to better meet its objectives (e.g., by having members of the community participate); simulation of how policies will play out in practice to gauge their feasibility in terms of meeting objectives; use of experimental policies to identify potential obstacles and their root causes; and policy revisions.
Waseda University
Waseda University Graduate School of Law offers a unique specialization with their Master's Degree or LL.M. (Latin Legum Magister) in Asia Economic Integration and Law. The program focuses on training legal, business, and government leaders for a wide range of careers, including transnational legal practice, public policy and global development, diplomacy and security, international dispute resolution or law enforcement, international business, and academia.
Meanwhile, Waseda's Graduate School of Political Science, offers both Master's and Doctoral Programs. The course includes the following research areas: Contemporary Politics, Political Thought and Political History, Comparative Politics, and International Relations.
From Waseda University's Graduate School of Political Science: The Political Science Course uses five research areas as its foundation to enable students to study political science in a specialized and focused, yet comprehensive, manner. Naturally, each student learns about those areas which directly impact his or her research focus, but in addition, students also learn about those areas which do not impact their research directly. This allows students to undertake interdisciplinary research from a multifaceted perspective.
International Christian University
The International Christian University's Graduate School of Arts and Sciences Public Policy and Social Research Program, is a diverse, interdisciplinary program that does not really adhere to traditional disciplinary classification. Areas of Concentration in this program range from public policy and international relations to media and language, and even peace studies. The available Degree Programs are: Master of Arts in Public Administration or Master of Arts in International Relations; Master of Arts in Social and Cultural Analysis, Master of Arts in Social and Cultural Analysis; Master of Arts in Media and Language; Master of Arts in Public Economics, and Master of Arts in Peace Studies.
Program Description, International Christian University's Public Policy and Social Research Program: The program delves into field research in the social sciences including public policy. Relations with other fields are through an interdisciplinary approach. Our objective is to nurture future leaders for domestic and international organizations, with training in flexible problem-solving based on analytic and planning skills.
---
This list was compiled based on the latest data released by the Japan Student Services Organization (JASSO) reflecting current information as of May 2019. For a comprehensive list of all the University Degree Courses Offered in English all over Japan, including undergraduate and professional degrees, check this document published by JASSO.
External Links and References:
The Organization of Global Financial City Tokyo: https://fincity.tokyo/en/strength/economic/
Keio University: http://www.ls.keio.ac.jp/en/llm/
http://www.ls.keio.ac.jp/en/llm/
University of Tokyo: https://www.u-tokyo.ac.jp/en/academics/grad_public_policy.html
Waseda Law: https://www.waseda.jp/folaw/glaw/en/about_llm/
Waseda: https://www.waseda.jp/fpse/gsps/en/about/philosophy/
International Christian University: http://www.icu.ac.jp/en/academics/gs/about/
Other photos:
Bookshelves Photo by Giammarco Boscaro on Unsplash
Tokyo Tower Photo by Jaison Lin on Unsplash
Chairs Photo by Darshan Gajara on Unsplash
Globe Photo by Kyle Glenn on Unsplash