Are you a student in the U.S. who wants to study the Japanese language in Japan? Or are you interested in studying at a Japanese University?
If you said YES to either of these questions, then I have great news for you: there are many scholarships and grants out there to finance your education in Japan!
Here are 5 scholarships for students in the US interested in Japanese study-abroad programs!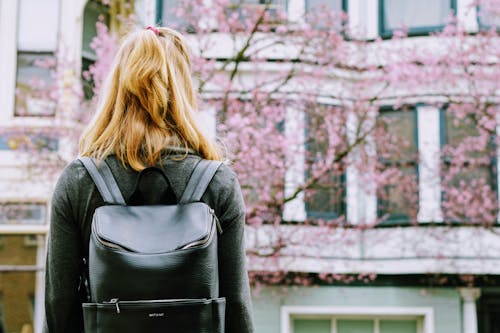 What: The Blakemore Foundation offers a grant to fund an academic year of advanced language study abroad of Chinese, Japanese, Korean and selected Southeast Asian languages.
Provider: The Blakemore Foundation (with assistance from the Freeman Foundation)
Eligibility: Applicants must have a bachelor's degree (or equivalent) by the start of the program. They must have completed their third year of Japanese language classes at tertiary level, either university classes or study-abroad.
Details: While the application is open to everyone who meets the eligibility requirements, the foundation specifies "Superior candidates" as those who are pursuing a career in the following fields: academia, international business, accounting, law, medicine, STEM (science, technology, engineering, math), journalism, architecture, teaching, social or NGO work, and government service.
The program will take place at the Inter-University Center for Japanese Language Studies in Yokohama, Japan. [Other languages programs not accepted]
Contact: contactus@blakemorefoundation.org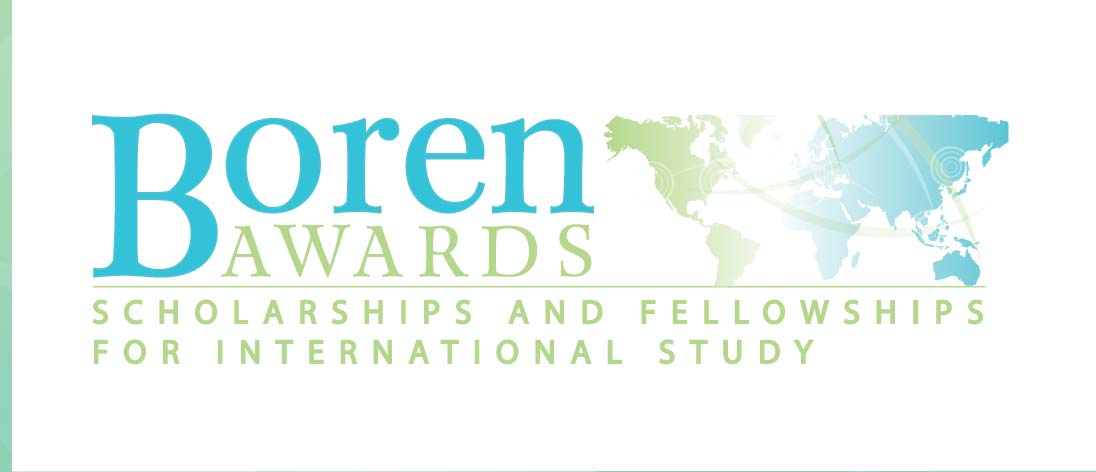 What: This program provides scholarships for U.S. undergraduate students to study less commonly taught languages in world regions (and that includes Japan). In exchange for funding, Boren Scholars must work in the Federal Government for a minimum of one year following graduation.
Provider: The Boren Awards
Eligibility: In addition to the basic eligibility requirements listed below, the scholarship committee states that the program's duration, language, country, and field of study will impact the level of preference held duration the application process.
U.S. citizens
Minimum level of high school graduate
Applying for overseas program in a country outside of Western Europe, Canada, Australia, or New Zealand
Not a citizen of selected country
Matriculated for the duration of their Boren Awards-funded program in an undergraduate or graduate degree program located within the United States.
Selected program must be at minimum 12 weeks long
For ROTC cadets and members of the military Reserves or National Guard, must be inactive for the duration of their Boren Awards-funded program
Details: All Boren Awards-funded programs must include language study as a core element for the duration of the grant. Language proficiency is not required prior to the program. Amount of funding differs by program type and duration.
Contact: boren@iie.org
Programs:
There are two types of funding: Boren scholarships and Boren fellowships.
Boren Scholars are undergraduate students who plan to intensively study a foreign language while matriculating with their undergraduate degree program.
Boren Fellows are graduate students who plan to intensively study a foreign language while matriculating with their graduate degree program.
What: The Bridging Project offers scholarships to American undergraduate students participating in study-abroad programs in Japan. Applications open twice each year.
Provider: US-Japan Bridging Foundation
Eligibility: Japanese language is not a prerequisite for applying. Eligibility requirements include the following:

Undergraduate students
U.S. citizens
Enrolled as undergraduates in a college or university in the United States before and during the time they are studying abroad.
Program duration of at least 3 months
Must earn credit that will transfer to their home campus in the US.
Details: Recipients receive a stipend of $2,500 (for students on semester-long programs) or $4,000 (for students on academic year programs).
Contact:aatj@aatj.org

What:
Critical Language Scholarship (CLS) Program fully funds studies abroad at overseas intensive summer language institutes of countries that the US Department of State indicated as a critical-need foreign language. It offers group-based summer intensive language instructions and structured cultural enrichment experiences for seven to ten weeks.
Provider: U.S. Department of State
Eligibility: Participants are selected on the basis of their commitment to language learning and plans to apply their language skills in the future. Eligibility requirements are as follows:
US citizen
Enrolled in a US degree-granting program at the undergraduate or graduate level
At least 2 years of Japanese language study prior to application
Details: The program includes a minimum of 20 hours per week of classroom language studies and additional extracurricular activities to compliment cultural and social education in Japan.

Contact: cls@americancouncils.org
What: The Gilman Scholarship Program offers grants to undergraduate students who struggle from financial constraints for the purpose of funding their internships or studies abroad.

Provider: U.S. Department of State
Eligibility: Recipients may only receive the scholarship once. Preferences are given to veterans when application are reviewed. The eligibility requirements are as follows:
US citizen
Enrolled in a US degree-granting undergraduate
Currently receiving or planning to receive the Federal Pell Grant
Applying to or accepted for a study-abroad or internship program
Selected program must be minimum of 2 weeks duration for community colleges and 3 weeks for four-year institutions.
Details: Currently, over 3,600 scholarships of up to $5,000 are awarded each academic year. Recipients may use their scholarship towards the funding for their studies or internship programs, which includes program tuition, room and board, books, local transportation, insurance, international airfare, passport and visa fees, etc.

Contact: gilman@iie.org (for application inquiries) and gilman@iie.org (for general inquiries)
What: The Japanese Studies Scholarship is a government funded, one-year scholarship for university students who wish to pursue Japanese Studies.
Provider: The Japanese Government Ministry of Education and Science (Monbukagakusho)
Eligibility: In addition to the eligibility requirements listed below, applicants are expected to have an extended knowledge on the Japanese language.

Enrolled as undergraduate students outside Japan at the time of applying
Enrolled in the home institution at the time when they return to their home countries.
US nationals, over 18 and under 30 years of age
Specialized in a field related to the Japanese language or Japanese culture as either a major or minor.
Details: Applications are open through either Embassy or University Recommendation methods. Scholars receive a full tuition scholarship for the Japanese program, airfare fees, and a stipend of ¥117,000 per month.
Contact: please contact the Consulate General of Japan nearest you
And many more…
That's right. There's more! In addition to general study-abroad scholarships like the ones listed above, there are program-specific scholarships that many Japanese language institutes offer exclusively to their students.
So what are you waiting for? Let's make your dreams to study in Japan a (affordable) reality!