For most Japanese high school students, getting accepted into The University of Tokyo is like winning a lottery: coveted and unlikely. Students spend hours, months, and years preparing for the university-specific entrance exams, yearning to be in the lucky 3% of applicants that get accepted into the University of Tokyo each year.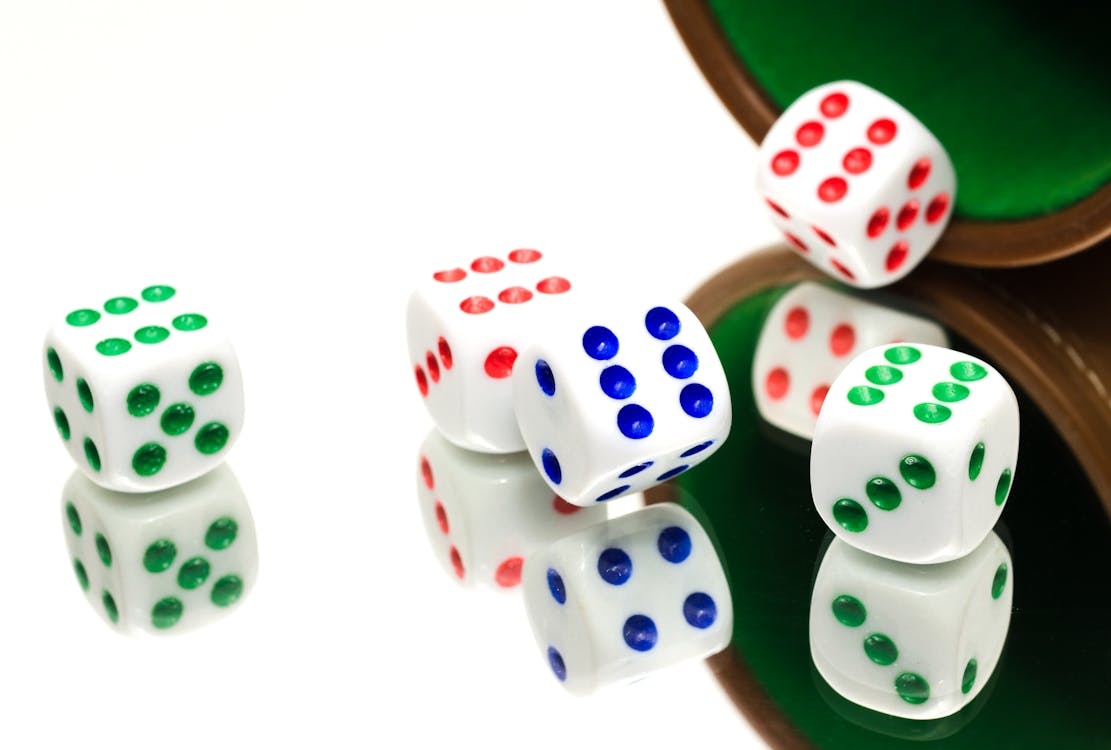 So what are the entrance exams like for the non-Japanese, international students? Read to find out the testing and exam requirements for the two English-based undergraduate degree programs offered by the University of Tokyo, as well as for the general programs offered in Japanese! This guide has been written by current University of Tokyo Studnets at Schoolynk who have passed the Entrance Exams themselves!
Entrance Exams for PEAK Program
The Programs in English at Komaba (PEAK) of the University of Tokyo was established in 2012 as the first undergraduate degree program conducted in a language other than Japanese. With its small classes of globally selected students, the PEAK Program takes an interdisciplinary approach in its four-year undergraduate curriculum. For the first two years of their studies, the PEAK students all take the generalized liberal arts courses. For the latter half of the program, the students take specialized courses in one of the two fields: Japan in East Asia or Environmental Sciences. While the Japanese language is not a prerequisite for admission, students are required to take Japanese language courses during their Junior Division period of the program.
Entrance Exam Requirements
Prospective applicants for the PEAK Program do not need to take any tests given by The University of Tokyo. However, they must submit various test results taken in their home countries, including those for a general standardized test, subject tests, and language proficiency tests.
1.) General Standardized Tests
Applicants must submit official test scores for national or international standardized tests taken at their high schools. The type of test can differ by country, and the list goes as follows.
Internationally recognized tests:
International Baccalaureate (IB) Tests
ACT
SAT
GCE A-level / Cambridge International A-level
European Baccalaureate
Cambridge Pre-U
List of Accepted Exams for the PEAK Program
Nationally recognized tests:
For applicants who have not taken the above mentioned internationally recognized standardized tests, they must submit scores from one of the following nationally recognized evaluations.
| | |
| --- | --- |
| COUNTRY | TESTS ACCEPTED |
| Australia | ACT, HSC, NTCET, QCE, SACE, TCE, WACE, VCE |
| Canada | Any provincial secondary school diplomas |
| France | Baccalaureate |
| Germany | Abitur |
| Hong Kong | HKDSE, HKALE |
| India | Class XII Examinations |
| Malaysia | STPM, UEC |
| New Zealand | NCEA |
| Poland | Polish Matura, Swiadectwo Dojrzalosci |
| Republic of Korea | CSAT |
| Singapore | Singapore-Cambridge GCE (Advanced level) Test |
These National Exams are also accepted for PEAK!
2.) Subject Tests
All applicants for the PEAK Program must submit at least three subject tests. The Japan in East Asia Program allows any three subjects, while the Environmental Sciences Program requires two of the scores to be from one Mathematics and one Science (physics, chemistry, biology, and environmental science) subject test.
3.) Language Proficiency Tests
Applicants who have received an English-based education for at least 4 years of their first 6 years of education and at least 5 years of their second 6 years of education are not required to submit English language proficiency test scores. Those who have not received such education must submit one of the following test scores:
TOEFL iBT or PBT
IELTS Academic Module
Cambridge English Qualifications (C1 Advanced or C2 Proficiency)
The admission office expects incoming students to have around 100 or above on the TOEFL iBT, 7.0 or above on the IELTS, and 185 or above on the Cambridge English Scale.
Entrance Exams for GSC Program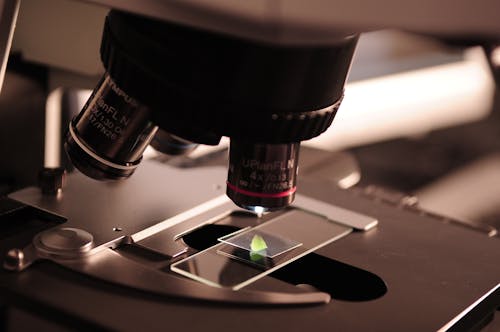 Established in 2014, the GSC Program in the School of Sciences invites 3rd and 4th year undergraduate students from all over the world to join the University of Tokyo. The GSC curriculum covers traditional core areas of science that are integrated with advanced concepts, which allows students to build a solid foundation of knowledge. The ultimate goal of the program is to foster internationally flexible and academically competent graduates who can become future leaders in the globalized world of science.
Entrance Exam Requirements
Since the GSC Program enrolls students who have already finished their first two years of undergraduate studies, its admission office designates more experience-based requirements from its applicants.
As a reference, here are the eligibility requirements for the program, as provided by the GSC website.
Education Abroad: must have received a minimum of 6 years of secondary (junior and senior high school) and a minimum of 2 years of post-secondary (university) education outside of Japan.
Post-Secondary Education: must be a full-time university student who has successfully completed or will be completing their first two years of undergraduate studies at an accredited higher educational institution.
Science Background:
must have completed basic undergraduate-level classes in Chemistry and at least 2 of the following subjects before applying to GSC: Mathematics, Physics, or Biology.
Credit Eligibility: must have gained a minimum of 62 credits corresponding to the UTokyo credit system before applying to GSC.
English Language Proficiency Test
The only test scores that prospective applicants must submit to the admission committee are their English language proficiency evaluations. However, applicants who identify as having EITHER English as their native/first language OR English as the language of instruction for the last 8 years of their secondary and post-secondary education are exempt from these testing requirements.
Unlike PEAK, the GSC also has a minimum cut-off line for test scores. Here is a list of the accepted exams and their respective minimum scores.
| | |
| --- | --- |
| TOEFL iBT | 80 |
| TOEFL PBT | 550 |
| IELTS Academic | 6.5 |
English Exam Cut-off scores
Entrance Exams for General Undergraduate Programs in Japanese
There are two types of application procedures for the traditional undergraduate programs at the University of Tokyo. The typical one is for students who have graduated from secondary school in Japan, and the other is for international students who have graduated from high schools abroad. While this article will concentrate on the admission requirements for international students, let us briefly touch upon the testing procedures for regular Japanese students for comparison's sake.
A.] Exams For International Students
Since the general courses at the University of Tokyo are taught in Japanese, international students applying for this division must have a high level of Japanese language comprehension skills.
Entrance exam requirements include one English language proficiency test and one Examination for Japanese University Admission for International Students test.
The English language proficiency test can be either the TOEFL or the IELTS. While the TOEFL score can be official or self-reported, the IELTS scores must be a Test Report Form sent directly from the British Council.
The Examination for Japanese University Admission for International Students (日本留学試験), or the EJU for short, is the standard admission test for non-Japanese students who are applying to study in Japan, either for an undergraduate- or graduate-level program. It began in 2002 as a replacement for both the Japanese Language Proficiency Test and the General Examination for Foreign Students and is administered by the Japan Student Services Organization.
Standardized test scores from the home country are optional. Applicants are encouraged to submit them if it will showcase their academic abilities!
B.] Exams For Japanese Students: The Traditional Flow
The Japanese college admission process is a hit-or-miss gamble. Generally, high school graduates can only take the standardized placement test ONCE, and that test score will designate which college they can apply to. Aside from this general standard, there is a slight variance between those applying to private and public/national universities.
Students applying for private universities choose which topics they wish to be tested on. Most students focus on either math and science or on Japanese and social studies, depending on their major. These students also take a mandatory English proficiency test.
Students applying for national and public universities have to take the National Center Test for University Admissions in addition to a university-specific exam. The comprehensive Center Test covers all subjects covered in secondary education. Students who receive a high score in the Center Test stage are invited to take a second exam administered by their chosen university. For the University of Tokyo, this "high score" must be extremely high, as close to a perfect score as possible!
NOTE: the Center Test can be only taken ONCE! How stressful!
Ready to take the University of Tokyo Entrance Exams?
Of course, the standards for admission into the University of Tokyo are high, for domestic and international students alike. However, when comparing the entrance exams processes for each division, it seems that being an international applicant has more options in contrast to the one-time Center Test exams for Japanese students. So why not take this opportunity to apply to the BEST university in Japan? You've got this!
References
Global Science Course, www.s.u-tokyo.ac.jp/GSC/.
"Admissions Policy of the University of Tokyo." The University of Tokyo, www.u-tokyo.ac.jp/en/prospective-students/policy.html.
"University Entrance Examinations." Nippon.com, 6 Mar. 2019, www.nippon.com/en/features/jg00032/university-entrance-examinations.html.
"The University of Tokyo, PEAK – Programs in English at Komaba: HOME." The University of Tokyo, PEAK – Programs in English at Komaba | HOME, https://peak.c.u-tokyo.ac.jp/index.html.