Angelina's Introduction
Meet Fan Liang Yun, a Taiwanese undergraduate student studying Political Science and Economics at the Waseda University. She often goes by the nickname Angelina, which suits her international learning environment!
Currently, Angelina is a freshman under the English-based undergraduate degree program offered by the university's School of Political Science and Economics. Before coming to Japan, she attended a private high school in Taiwan, where she discovered her interest in international relations through her participation in the Model United Nations Conferences.
Read on to find out what Angelina has to say about Political Science and Economics (PSE) program at the Waseda University, as well as the challenges and benefits of studying in Japan!
Why did you choose the Waseda University's PSE Program?
Held in one of the most prestigious faculties in the university, the Political Science and Economics (PSE) program welcomes international students to study specialized politics and economics in English. At the time of applying, Angelina was drawn to the interdisciplinary curriculum of the program.
"I have been super interested in international relations and economics. My goal is either to become a banker or a diplomat in the future. Therefore, I wanted to learn both politics and economics at the same time. The SPSE department allows me take both courses. Since I am planning to work in Japan after graduation, being a SPSE student opens opportunities to find a good job because we basically major in two subjects!"

To accommodate the academic desires of students like Angelina, the PSE Program offers courses in both subjects, such as mathematics, statistics, game theory, experimental methods, network analysis, and programming. Graduates can receive either a BA in Political Science, in Economics, or in Global Political Economy, and the curriculum and course work will be manipulated to fit the criteria required by each program.
What has been the most difficult aspect of studying at Waseda in the PSE Program?
As a general challenge of studying in Japan, Angelina designated the language barrier as a major difficulty during her study abroad experience.
"Everything is in Japanese! If you cannot speak fluent Japanese, you will miss out on lots of fun stuff, and life will be super hard."
The Solutions
There were various aspects of her student life that allowed Angelina to cope with these challenges. Her first solution was to rely on her new Japanese friends.
"I am lucky since I became friends with lots of Japanese girls. They help me to solve the difficulties I meet."
Indeed, there are multiple opportunities to meet new friends and classmates who are fluent in both English and Japanese! These include club activities, university classes, and student events around campus. The Intercultural Communication Center (ICC) of the Waseda University also provides immediate support for international students!
Her second solution was quite straightforward…
"I also make a huge effort in learning Japanese."
What better place to study the Japanese language than in Japan! In addition to her individual studies, Angelina takes Japanese language courses offered to international students by the Waseda University.
"I have taken comprehensive Japanese. It was quite intense since we had to attend the class three times a week. However, I did improve a lot in speaking and listening. It also offered me a chance to meet friends from different nations!"
And since all classes for the PSE Program are held in English, Angelina is able to understand her courses without native-level Japanese skills. However, she recommends learning the language to get the full experience while staying in Japan!
What's so special about the PSE Program's curriculum?
When asked what she thought was unique about the program, Angelina explained that its academic prestige and high opportunities for employment was very notable among those of other universities.
"The School of Political Science and Economics at Waseda is super famous in Japan, since lots of politicians and successful businessmen graduated from here. Also, SPSE has plenty of resources to find internships and professional seminars for students to take."
How are the classes of the PSE Program?
The interdisciplinary approach taken by the PSE Program allows for a collaborative and proactive learning environment. Most classes are conducted as discussion-based seminars, where students interactively learn in small groups of 5 to 15 students with world-renowned professors from Oxford, UCLA, MIT, and other Ivy League and globally recognized institutions.
"I have gained lots of knowledge about economics, politics, international relations and finance."

Of her classes, Angelina's favorite has been the course on Game Theory taught by Professor Iramura Kohei!
Any study abroad opportunities?
Although Angelina is technically already an "exchange student" from Taiwan, she has decided to expand her horizons by participating in another study abroad program offered by the department.
"I was selected to go on an exchange to Warwick Business School, UK. After gaining so much knowledge towards economics in Waseda, I wanted to learn further about business. Since I am not fluent in Japanese, courses about business is limited for me to take at Waseda. Warwick business school is a world-famous business school, and it has strong connections with international enterprises. I believe that by joining this program, I can get more exciting job opportunities in the future. Also, being a Taiwanese studying in Japan, I am eager to learn the Western culture!"
Are you a part of any school clubs or circle activities?
Even with its intense curriculum, the PSE program allows students to have time for extracurricular activities. Angelina has many hobbies, which includes traveling, playing the piano, singing, and salsa dancing!
Of these many talents, Angelina has chosen to spice up her student life by joining the Wasesaru, a salsa club at Waseda!
"I am crazy about social dancing! People in this club are super nice and professional. Most importantly, they speak English!"

In addition to Wasesaru, the Waseda University has 44 official sports clubs and approximately 650 university circles that offer a wide range of activities. From language and culture to volunteer and the arts, the choices of Waseda's circles are endless! And if students are feeling inspired, they can simply make their own!
Any advice or recommendations for prospective Waseda PSE students?
For any students who are interested in the PSE Program, Angelina explains the challenging realities of the prestigious program.
"Studying in SPSE will be intense since professors are strict and courses are complicated, but if you are interested in politics and economics, it will be your best choice."
The high academic standards set by world renowned professors will inevitably foster a rigorous learning environment. However, studying alongside such intelligent professors and classmates will nurture deep critical thinking and globalized communication skills in the students, ultimately preparing them for a successful career after graduation!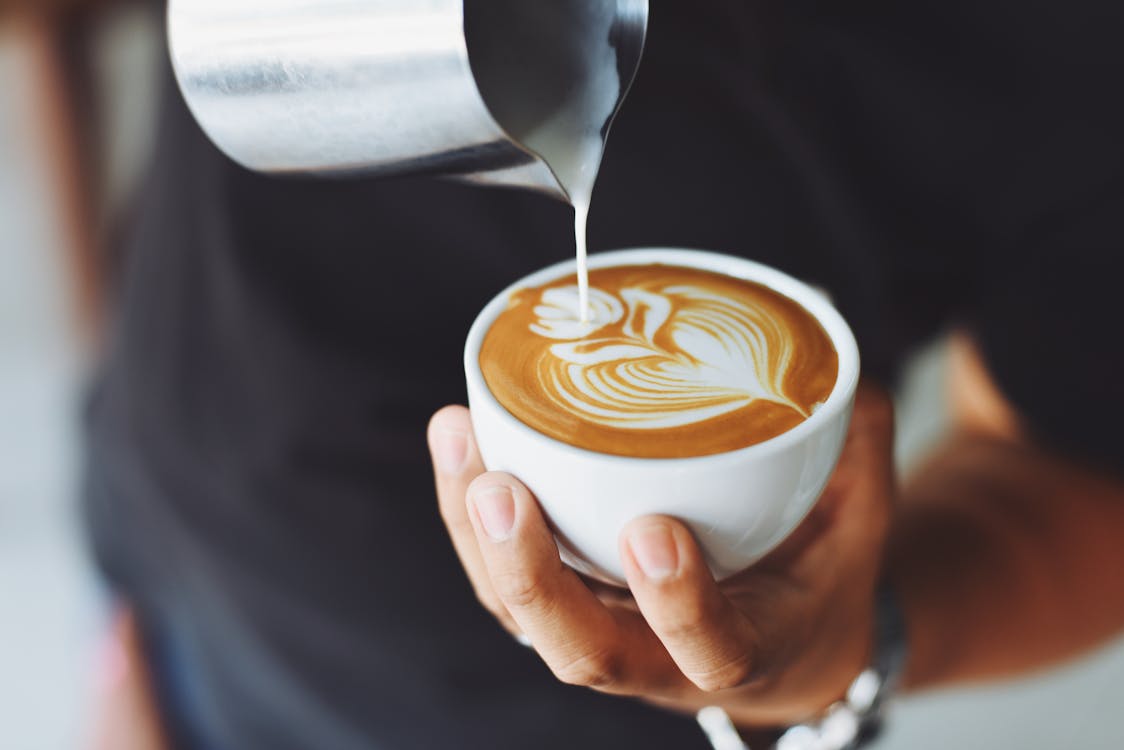 To finish on a lighter note, Angelina recommends the Omotesando for any students choosing to study in Japan!
"It's an amazing place for shopping and there are lots of cute coffee shops!"
Thank you Angelina for sharing your experiences in the School of Political Science Program at the Waseda University! For any readers interested in this English-based undergraduate degree program, you can visit the website linked in the Reference section below! Happy readings!
References
"English-Based Degree Program." School of Political Science and Economics, Waseda University, www.waseda.jp/fpse/pse/en/about/edp/.