Do you want to know more about various fields and its interdisciplinary connections? Or not ready to commit into one major? Then, liberal arts is definitely for you.  If you are thinking of studying liberal arts in Japan, these are the five best liberal arts colleges you might want to consider.
Waseda University – School of International Liberal Studies
Waseda University's School of International Liberal Studies, or better known as SILS, was founded in 2004, with the concept of combining the best of Waseda University – its long run tradition and extensive educational assets. SILS has seven thematic curriculum clusters to nurture logical thinking.
Life, Environment Matter and Information
Philosophy, Religion and History
Economy and Business
Governance, Peace, Human Rights and International Relations
Communication
Expression
Culture, Mind and Body, and Community
Non-native students are expected to learn Japanese. Also, 28 language classes are offered by SILS. The highlight of this program is the year-long study abroad to overseas partner institution. Non-native Japanese speakers can and non-native English speakers must complete this program. The partner institutions include Columbia University, Berkeley, Cambridge, National Taiwan University, National University of Singapore and more. The class size in SILS is at most 25 students, so there is always a room for meaningful academic discussion.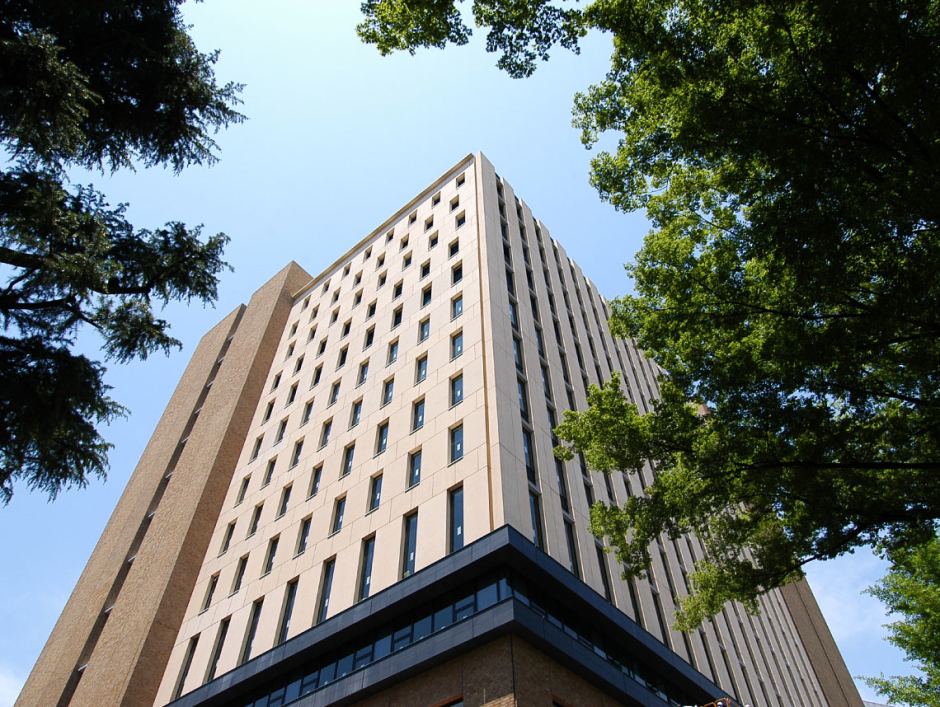 Akita International University – Department of Liberal Arts
Located at the peaceful and beautiful Akita prefecture, Akita International University (AIU) puts a great emphasis on global, liberal education. Accepting 175 students a year, AIU offers a competitive educational curriculum. AIU has defined its liberal arts education as, "It means to break out of your shell, improve your social skills, and lay the foundation of knowledge in yourself to gain a broad perspective and free will to act as well as the capacity to judge". 
Students take general education courses for the first and second year and then from third year, students select either the Global Business Course or the Global Studies Course for further specialization. All classes are taught in English and the average class size is 19 students. Also, students are expected to do one-year study abroad at one of the 200 partner institutions around the world. There are currently 841 degree-seeking undergraduate students (incl. 14 international students from 9 countries and regions).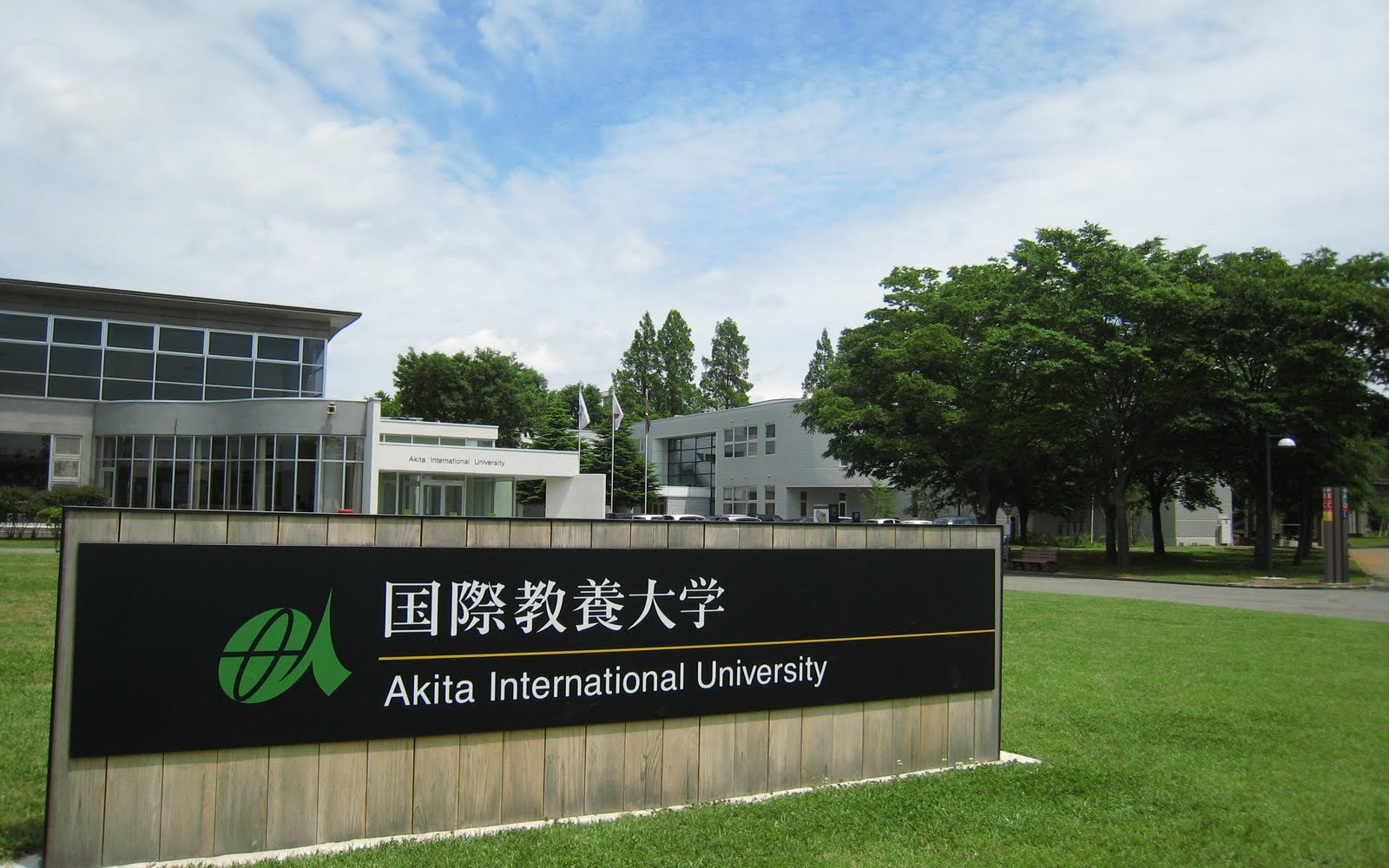 Sophia University – Faculty of Liberal Arts
Offering English medium classes for more than 60 years, Sophia University is one of the pioneer universities of global education in Japan. During the freshman year, students are required to take core courses to improve critical thinking skills as well as writing and public speaking skills. From the second year onward, the Faculty of Liberal Arts (FLA) curriculum requires students to choose a major from among three broad areas.
Comparative culture – an interdisciplinary major in the humanities focusing on the fields of Art History/Visual Culture, Literature, and Religion and Philosophy.
International business and economics – both business and economics in a single major
Social studies – thoroughly focuses on History, Political Science, and Anthropology-Sociology.
In the junior and senior years, students take advanced courses in their selected major, while continuing to take courses outside their major. This interdisciplinary orientation is designed to foster students' ability to approach issues from multiple perspectives.
International Christian University – College of Liberal Arts
With its spacious green campus – known for its Mitaka forest (620'000 meter square), International Christian University (ICU) is definitely the place for contemplating ideas freely. ICU's liberal arts education is liberating in a sense that you can gain a broad variety of knowledge in both the humanities and sciences, furthermore specializing into interested fields, and training you to think creatively with a solid and extensive grounding. For the first two years, students take general education courses and courses that they are interested in. Beginning from third year through graduation, students concentrate on the specific field they choose. One remarkable aspect of ICU is that, students can choose both major and minor. The university requires students to complete the English for Liberal Arts Program (ELA) or Japanese Language Programs (JLP) in order to graduate, so students can expect to be fully professional in both English and Japanese at the time of graduation.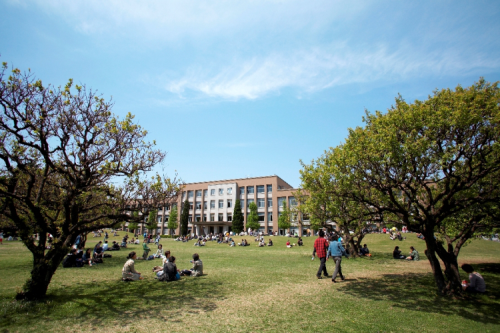 Doshisha University – The Institute for the Liberal Arts
Located in Kyoto, Japan, Doshisha University's liberal arts program is one of a kind. Getting liberal arts education at Japan's capital of culture is indubitably a unique experience. Also, a quality that truly sets Doshisha apart from other universities is its Christian principles.
Students are required to take Foundation courses, which is divided into two parts – Academic and Research skills and Understanding Japan and Kyoto.  There are three specialized courses: Humanities and the Human Sciences (Japanese Society and Global Culture); Business and Economics (Japanese Business and the Global Economy); or Politics and Policy Studies (Japanese Politics and Global Studies), and are encouraged to design their own curriculum of study.
Sources:
https://www.sophia.ac.jp/eng/program/undergraduate_c/UG_LA/index.html
https://www.waseda.jp/fire/sils/en/about/overview
https://web.aiu.ac.jp/en/degree/undergraduate-program/