Having gluten, dairy, and egg intolerances makes it nearly impossible to enjoy any desserts that are conventionally made with flour. Spending hours surfing the internet, scanning menus and searching for bakeries that serve pastries that meet these restrictions has left me hopeless too many times to count. In my desperate searches, however, I was able to find two noteworthy establishments in the Tokyo area that make delicious sweets that are safe for those with gluten, dairy, and egg intolerances.
Elegant Eats
Restaurant 8ablish is has absolutely wonderful sweets. Located in Aoyama, this restaurant is quite pricey but well worth it. It is primarily advertised as a vegan restaurant so it's perfect for people who have don't consume animal products as well. 8ablish is open for lunch and dinner and gluten-free desserts are available during both time slots. Although they do have a few gluten-free meals available, their dessert selection is definitely the best part of their menu.
I ate the gateau crème pistache with organic cherry sauce (pictured above) and was beyond impressed. It was one of the most sublime treats I'd ever had the pleasure of tasting. The creamy pistachio and vanilla mousse layered between two pieces of delicate sponge cake was so flavorful and rich, it was almost impossible to believe it was vegan and gluten-free. Their Facebook page has all of their lunch and dinner menus posted so you can plan ahead for a sugary splurge.
Address: 5 Chome-10-17 Minamiaoyama, Minato, Tokyo 107-0062 (located on the second floor)
5 minutes walking from Omote Sando station or 13 minutes walking from Meiji Jingu Mae (Harajuku) station
Simple Sweets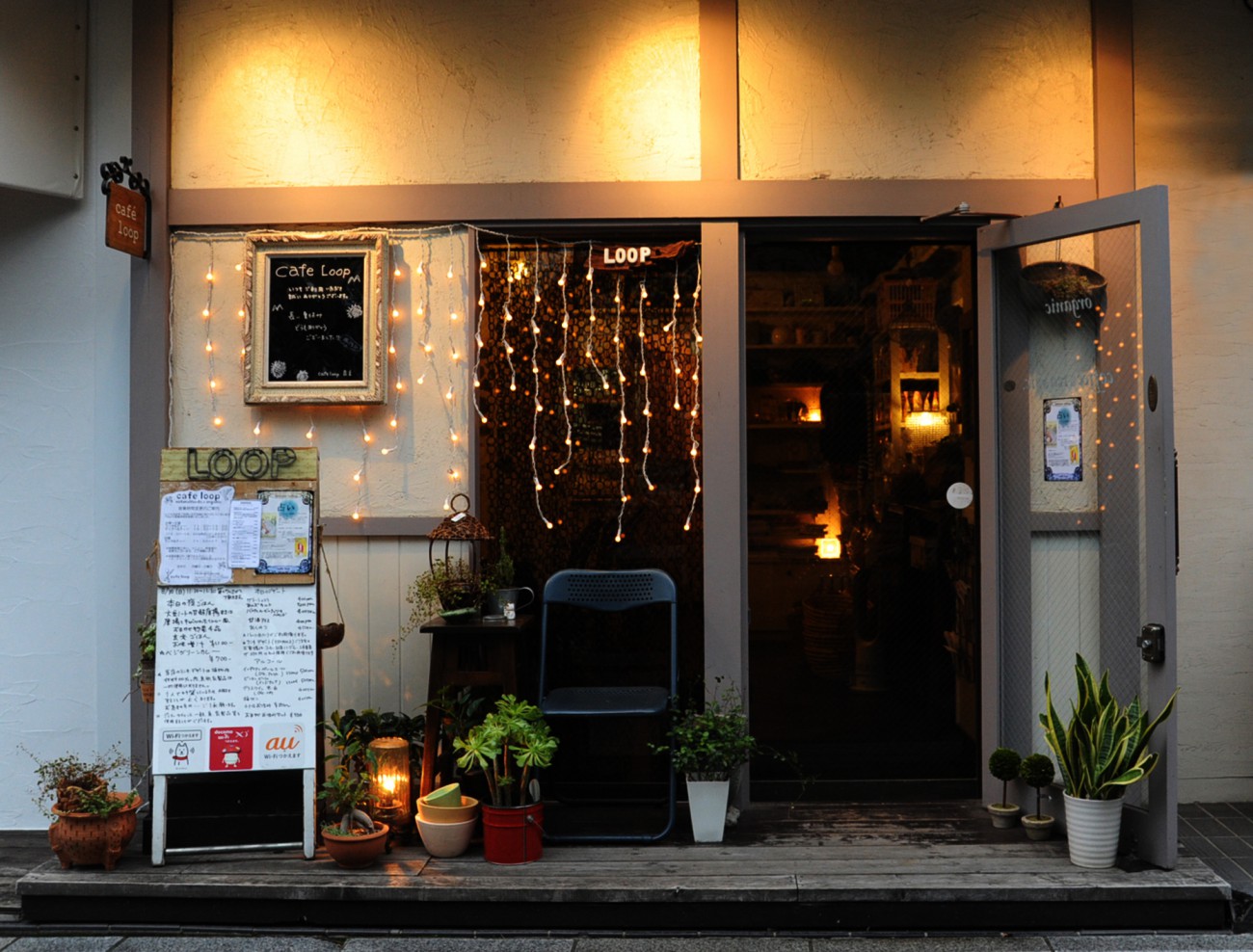 Café Loop is a small café located in Musashikosugi. It has a comfortable at-home feel that makes it the perfect place to enjoy coffee, tea, and sweets. Although their dessert selection is much smaller than that of 8ablish, Café Loop's prices are affordable and budget-friendly, with none of their cafe menu items exceeding ¥500.
I have tried the rice flour cookies and tiramisu (pictured above) and both are delightful. All desserts at Café Loop do not contain animal products, so their sweets are light on the stomach and almost too palatable. The tiramisu is especially addictive – as soon as I finished mine I was tempted to order another. Café Loop also sells health foods in-store that are often domestically sourced. This café is a great place to unwind and relax with friends or alone over some coffee and cookies.
Address: 〒211-0063 Kanagawa Prefecture, Kawasaki, Nakahara Ward, Kosugimachi, 3 Chome−70-4 102
5 minutes walking from Musashikosugi station
Do It Yourself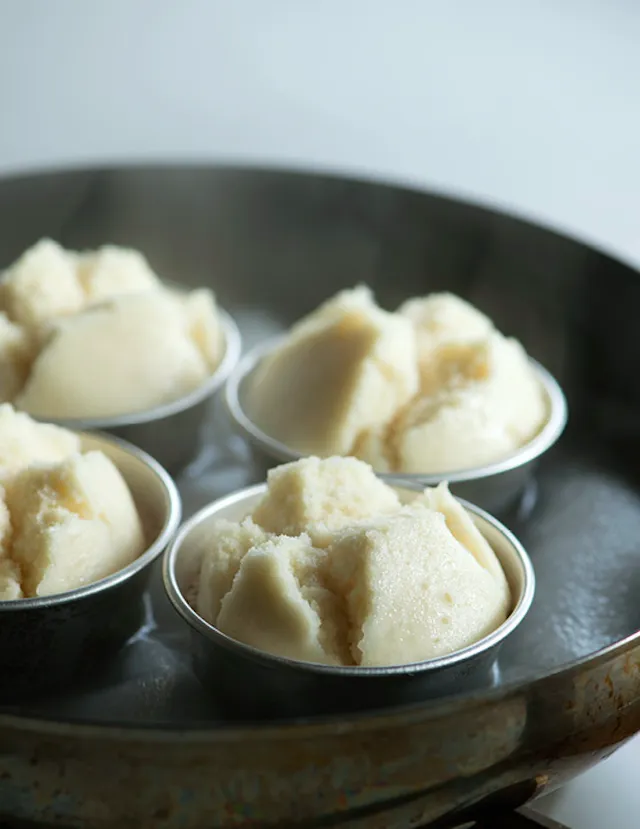 Because of the low number of gluten free and vegan dessert options in Japan, I have taken to making my own at home. High grade supermarkets such as Tokyu often sell gluten-free rice flour but the easiest way to buy it is through Amazon. All other ingredients such as soy milk, oil, sugar, and baking soda can be found at any local market.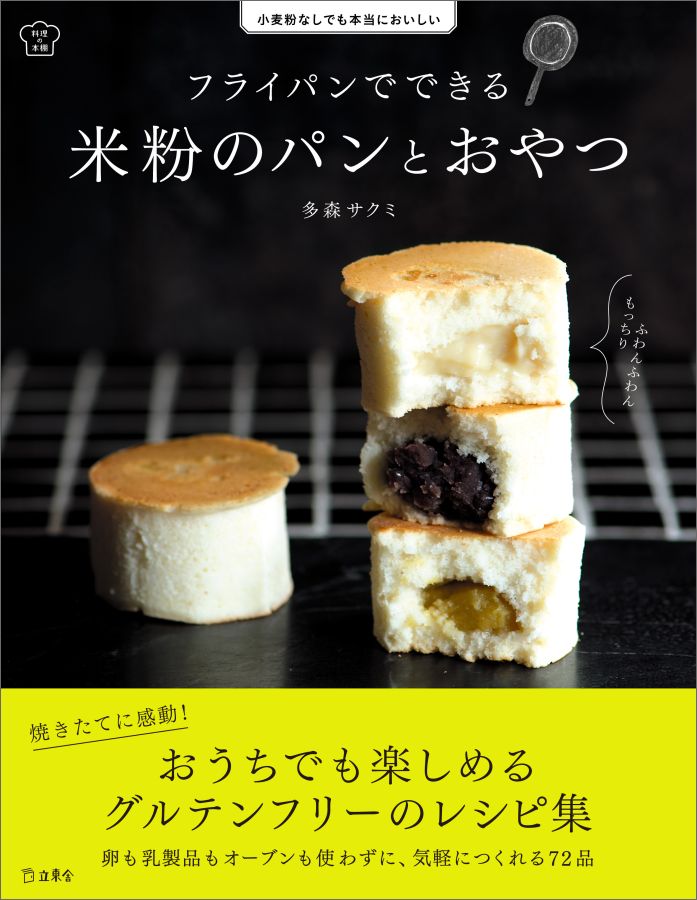 Pictured above is my favorite gluten-free vegan cookbook. In it are recipes for scones, pancakes, bread, and even custard! This Japanese book is titled フライパンでできる 米粉のパンとおやつ (furaipan de dekiru  komeko to pan no oyatsu) which translates to "bread and treats made from rice flour that you can cook in a frypan" and can be found on Amazon JP. Nearly every recipe in this book is extremely simple, easy to follow, and only takes around 30 minutes to complete. Using this book is my number one recommendation to those living in Japan with dietary restrictions and an insatiable sweet tooth. Cooking with these recipes will let you enjoy scrumptious desserts while also giving you the chance to enhance your Japanese literacy skills.
Sources:
https://rensai.jp/214622