Established in 1858 as the first private institution of modern higher learning in Japan, the Keio University has built itself a reputation of academic prestige. In the 2019 QS Top University Rankings, the Keio University was evaluated especially well on its employer reputation and placed 10th in the category for Japanese universities! It is located in the Greater Tokyo Area, one of the world's largest metropolitan regions, and has 6 major campuses, 10 undergraduate facilities, and 14 graduate school.
In contrast to its reputable research and facilities, the student and faculty bodies of the Keio University had not been internationally diverse. To combat this reality, the university established various classes, courses, and even degree programs geared towards international students. These English-based degree programs have no admission requirements for the Japanese language and conduct all classes in English. Read on to discover the Keio University's two undergraduate programs for international students and how you can apply to each one!
PEARL
PEARL, or the Programme in Economics for Alliance, Research, and Leadership, is an English-based degree program established under the university's Department of Economics. With 100 international students selected from all over the world, PEARL fosters a stimulating environment to learn the basic liberal arts and advanced economics.
Admission Overview
The annual admission cycle for its September entry program is divided into three application periods. The submission deadlines are in October, December, and February, and the results are announced in January, February, and May respectively. Since PEARL is one of the two international undergraduate programs in the university and the only one in its prestigious faculty of economics, its admission process is quite competitive.
Requirements
Prior to the start of the program in September, applicants must have completed 12 years of formal education in at least one of the following institutions.
Japanese schools accredited by the Ministry of Education, Culture, Sports, Science and Technology (MEXT).
Foreign schools outside Japan (all 12 years do not have to be spent at schools overseas).
Schools for international students in Japan accredited by an international accrediting organization (WASC, CIS, or ACSI), or foreign schools in Japan accredited by MEXT to be equivalent to a high school outside of Japan.
For those who do not fulfill the above criteria, there are exceptions that you may qualify for as well. As a general rule, applicants must be 18 years of age or older by the beginning of the program for these exceptions to apply. Firstly, applications will be accepted if the student has passed an examination demonstrating academic ability equivalent to 12 years of formal education, such as the GED (General Educational Development) test. If deemed appropriate, prospective applicants can also be recognized individually by Keio University as having qualifications equivalent to (1), (2), or (3) above. To do so, students must contact the Admissions Center at least one month prior to the start of the application period in order to confirm their eligibility. An example of such exceptions would be if an applicant has completed a 12-year (or more) school curriculum in less than 12 years by skipping grades or through early graduation.
Acceptance Rate
The program admits approximately 100 students throughout its three application periods. On the bright side, since the admission committee takes into account the portion of admitted students who may choose to decline the offer, it typically accepts more than the desired 100! For instance, in the 2019 Entry admission cycle, 182 students out of the total 560 applicants were admitted.
2019 Entry Admission Statistics
Total Applicants
Successful Applicants
Admission
Period 1
245
101
Admission
Period 2
188
58
Admission
Period 3
127
23
For the 2019 Entry admission cycle, 32.5% of applicants were accepted into the program. While this number may seem moderate, the competitiveness for admission into this program has steadily been rising since its recent establishment in 2016. As comparison, here are the statistics for the 2016 Entry admission cycle.
2016 Entry Admission Statistics
Total Applicants
Successful Applicants
Admission
Period 1
69
54
Admission
Period 2
118
62
Admission
Period 3
120
27
With 307 total applicants and 143 successful applicants, the acceptance rate for 2016 Entry was 46.6%. This indicates a 14.1% decrease in the acceptance rate within 3 years!
GIGA Program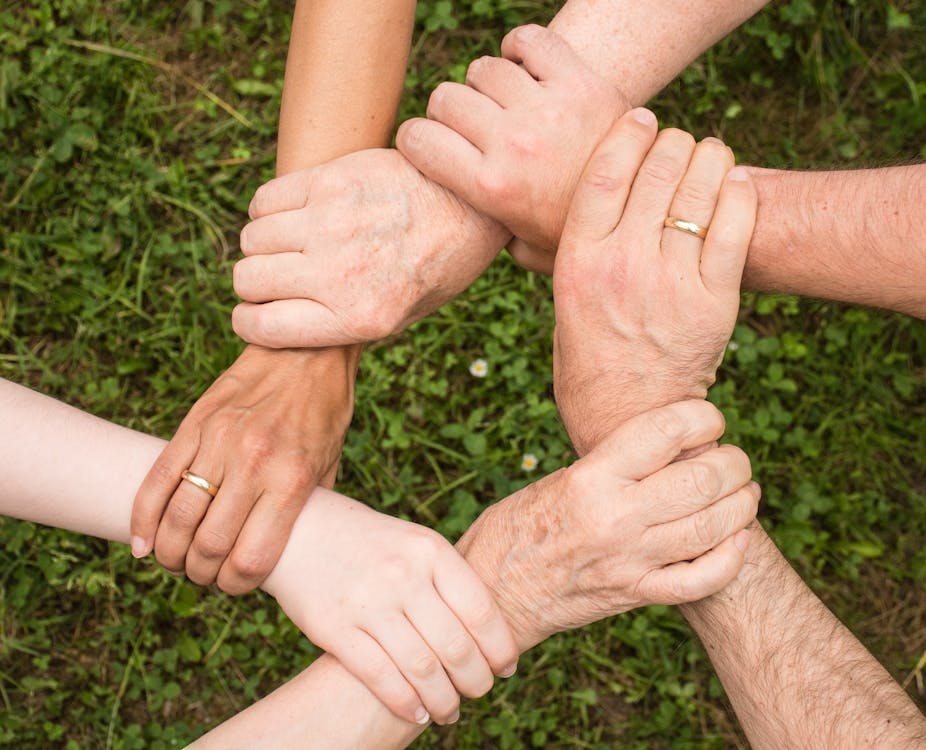 The GIGA Program, or the Global Information and Governance Academic Program, is an English-based undergraduate degree program that integrates technology, science, design, and governance. In contrast to most international degree programs, the GIGA Program is run by the cooperative management of two departments: the Faculty of Policy Management and the Faculty of Environment and Information Studies. Students cannot apply to both faculties in the same year. It's curriculum is comprised of the Fundamental Subjects that introduce the basics of the above mentioned topics, the Advanced Subjects that integrate academic knowledge with a worldly perspective, research seminars, graduation projects, and courses in one of its 8 possible language choices. Ultimately, graduates of the program will be prepared for preeminent careers in global enterprises.
Admission Overview
While there is only one admission cycle per year, there are two sets of application periods for the same September Entry. Online applications must be submitted in December or February, documents must be mailed by January or late February respectively, and all applicants will receive the results in March.
Requirements
The general requirements are identical to PEARL's eligibility criteria, which can be found in this article in the section above. In addition, those who have obtained, or are expected to obtain an International Baccalaureate Diploma, Abitur, Baccalaureate Diploma or GCE A-level result by the beginning of the program are also welcome to apply for the GIGA Program.
Acceptance Rate
Since the GIGA Program integrates courses from both the Faculty of Policy Management and the Faculty of Environment and Information Studies, applicants must choose which faculty they will apply for. The admission quota is approximately 50 students, and each faculty will aim to admit 25 students each. As reference, here are the results from the 2019 Entry admission cycle.
2019 Entry Admission Statistics
Total Applicants
Successful Applicants
Faculty of Policy Management
92
51
Faculty of Environment and
Information Studies
115
71
For 2019, the acceptance rate for the Faculty of Policy Management was 55.4%, while that of the Faculty of Environment and Information Studies was 61.7%. While the latter does have a higher acceptance rate, applicants are encouraged to apply to whichever program that aligns with their personal passions. This becomes important in the document screening phase, when students must submit a personal statement of their academic goals and visions through an essay and supplementary slides.
Past statistics do not indicate a major change in acceptance rates over the years. When it was first established in 2015, the Faculty of Policy Management division had an acceptance rate of 59.3%, which is only higher than the 2019 Entry cycle by 3.9%. Likewise, the Faculty of Environment and Information Studies division had an acceptance rate of 62.5% when it was first established in 2011. However, we must note that the number of successful applicants have also increased annually since their establishments. If the programs were to settle on a constant admission quota in the years to come, their acceptance rates would also show a gradually decreasing function.
There are no clear indications that one of the two application periods have a higher acceptance rate than the other, since results for both screenings are released simultaneously.
Final Thoughts
While acceptance rates are an important factor to keep in the back of our minds during the college admission season, it should not scare a prospective applicant from applying. Since these two programs are fairly new, their acceptance rates have not stabilized and may indicate some changes in the coming years. Most importantly, acceptance rates are simply useful tools to get a feel for the competitiveness of each program. The numbers are statistical results, and what truly makes or breaks an application is the personal sparkle that each applicant has to offer.
So take the numerical contents of this article with a grain of salt, and instead focus on the individual qualitative features of each program. That way, you can be confident in your compatibility with the program and really stand out during the application screening!
For more information on each program, you can visit the official websites listed in the Reference section below! Happy readings!
References
"Application Guidebook for Admissions for Overseas Students (GIGA Program*)." *Global Information and Governance Academic (GIGA) Program, 2019, https://www.sfc.keio.ac.jp/en/docs/ApplicationGuidebook2020.pdf
"GLOBAL INFOMATION AND GOVERNANCE ACADEMIC PROGRAM." GIGA KEIO UNIVERSITY SFC, https://giga.sfc.keio.ac.jp/
"KEIO UNIVERSITY FACULTY OF ECONOMICS." PEARL, https://pearl.keio.ac.jp/.
"Keio University." Top Universities, 19 Feb. 2020, www.topuniversities.com/universities/keio-university/undergrad.
"Keio University Faculty of Economics PEARL Programme Application Guidebook for September 2020 Entry." Keio University Admission Center, https://www.keio.ac.jp/en/admissions/undergraduate/pearl/application_guidebook.pdf