Kyushu University's renowned Faculty of Design is a refreshing addition to the predominantly research-driven institution. Established 50 years ago, in 1968, the Kyushu University Institute of Design can be described using the term "geijutsukougaku", meaning that there is an emphasis on the academic discipline which "fuses science with art". In fact, the main purpose behind this department being founded was to "foster 'designers of the highest order' to devise pathways facilitating the use of technology in a way that is suited to human lives".

Academics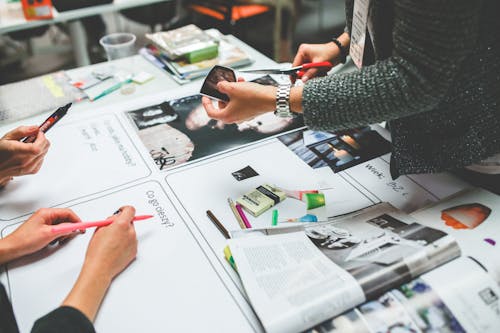 Undergraduate Program 
The School of Design, for undergraduates, "enables students to learn the basis of design thoroughly" in order to "meet the social needs for human resources". By providing a highly specialized, well-rounded undergraduate curriculum that combines general education subjects with various focuses on design depending on what major one falls into, the School of Design prides itself in its ability to take a unique approach to ensuring students receive "comprehensive knowledge, which is essential to design". The undergraduate-level departments within the School of Design are the Department of Environmental Design, the Department of Industrial Design, the Department of Visual Communication Design, the Department of Acoustic Design, and the Department of Art and Information Design.
Graduate Program
On the other hand, Graduate School of Design is devoted to "applying technology through the integration of science, technology, and art." Also known for its integrated study plans, it's likely to find a wide range of lessons taught here that "introduce the advances in various technologies and processes to design new functions so that they can be incorporated into our daily lives." More importantly, the graduate-level Design programs "aim to develop designers with knowledge ranging from human science, society, to nature." The Graduate school of Design are comprised of the Department of Design and the Department of Design Strategy. Under the Department of Design are Human Science, Communication Design Science, Environment and Heritage Design, and Content and Creative Design. The Department of Design Strategy includes three concentrations called Design Business, Design and Architecture, and Design Experience.
Kyushu University's Faculty of Design is held to such a high regard because of its experienced faculty from all walks of life who are trusted experts in many aspects in the field of design. In order to see who exactly is playing a large role in preparing Kyushu's Design majors for success within their chosen career paths, the Academic Staff Database has all the information on the School's reputable staff.
Research and Development
When it comes to design research, Kyushu University is prepared. First of all, it has Technology Seeds, "a website designed to make Kyushu University research results accessible to those who wish to conduct R&D with Kyushu University." Also readily available is the Academic Research and Industrial Collaboration Management Office of Kyushu University, or AiRIMaQ, for short. AiRIMaQ is meant to "contribute to the development of academic research and society, under the mission of the National Universities of Japan, as a management office for academic research support and collaboration between industry, academia and government at Kyushu University." Furthermore, those studying design at a higher level are welcome to apply as a research student if various conditions are met. The period of research is either six months or one year. The research period, if one is under special circumstances, may be extended.

Admissions
Admissions into the Faculty of Design vary, depending on one's academic level when he or she enters the school. For those wishing to enroll as undergraduates, they will need to follow the basic policy for screening applicants, which include Requirements for Admission, Selection Methods, and Screening Standards. The first stage of the admissions process "screens applicants on the basis of their proficiency in the subjects they have studied in high school, and their basic sensibilities." Furthermore, "The National Center Examination for Universities is used to see if they have acquired the necessary level of understanding in the major subjects in high school." More information regarding the second-stage examination and the Admissions Office Examination can be found in each individual department's site.
To gain entry into the Master's Program, an entrance examination must be taken, even for international students. For entrance into the Doctoral Program, the general entrance examination needs to be taken. If one is a potential incoming research student, applicants must meet one of the following conditions of having graduated from a four year college or having been recognized by Graduate School of Design as having equal academic ability to one with a diploma from a four year college.
Student Life
Student life at Kyushu can simply be described as vibrant. Check out the Campus Eye Page for photos capturing fun memories in the Faculty of Design's interesting history and stop by the Student Gallery section for more information on individual success stories. Kyushu is very supportive of international students as well, providing them with helpful resources detailing campus information, student exchange programs, scholarships, daily life information, and VISA and status of residence information.
All in all, Kyushu University's Faculty of Design is the perfect fit for aspiring change-makers. For those interested in design and the endless possibilities the field has to offer, there's no reason why this outstanding faculty shouldn't be taken into consideration.