Tips from an international university student on preparing to study abroad in Japan
Japan is a perfect mix of exotic and cozy, making it a popular destination for students wishing to study abroad in a foreign country. Perhaps it is the tai-yaki sweetcakes and okonomiyaki pancakes, the kawaii outfits and stationary, and the polite and welcoming atmosphere of the Japanese community that have attracted nearly 300,000 foreign students to study abroad in Japan. As an international student attending a university in Tokyo, I can assure you that all these expectations are, to an impressive extent, very true.
While the food and opportunities in Japan did not disappoint, there are some 'life-hacks' that I found out only recently through trial-and-error, those I wish that I had known earlier. To save precious time for those readers who are planning to study abroad in Japan, I will go over my 6 tips to effectively prepare to study abroad in Japan!
1.] Search for the courses offered in English
When I was looking for a college in Japan, my first step was to search English-based programs offered by each school. Of course, this is a great way to start. My problem, though, was that I stopped there.
In addition to the general programs that a university offers in English, I suggest that you also check the syllabus for the list of individual courses conducted in English. After finishing three full semesters at my university, I have realized that almost half of my classes are "open courses" offered by different departments that are outside of my degree program's curriculum.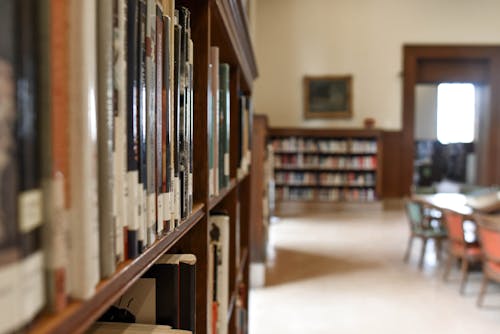 I personally got lucky, since my university offered many open courses in English aside from those in my program's curriculum. However, I have noticed that some universities tend to provide limited numbers of courses in English. To ensure that you have flexibility when choosing your courses once you enter your university, I highly recommend researching the number of English courses that each prospective university has to offer.
2.] Familiarize yourself with the Japanese language
As a student enrolled in an English-based degree program in Tokyo, I can assure you that Japanese language skills won't be necessary for courses taught in English. Phew!
However, there have been scenarios outside the classroom where I was required to put my Japanese skills to the test. Here are some common examples:
Asking for quick directions in the street
Reading signs in the train station
Ordering food at a restaurant
Chatting with my landlord
Calling the water, gas, and electricity companies
Making Japanese friends
In addition to helping me in these daily incidents, understanding Japanese has allowed me to take part in local activities with my community. I decided to study abroad in Japan for the experience, and knowing the language has made it so much easier for me to spot, approach, and take part in various extracurricular opportunities!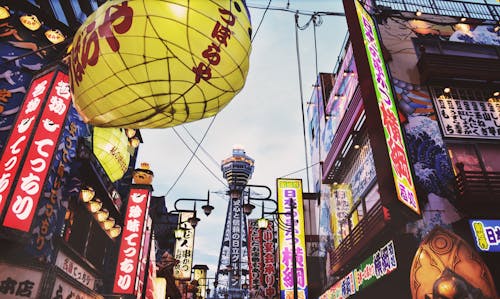 One easy tip would be to memorize the Japanese characters for any cities or towns that you'll often be travelling to. This will help you when you are trying to find your location on public maps and train signals.
Don't know a word of Japanese? That's totally ok! You can try scrolling through articles in Learning Japanese on SchooLynk Media!
3.] Prepare some Japanese currency
The Japanese Yen (JPY) is the currency used in Japan, and 100 JPY is equivalent to around 1 USD (exchange rates can vary). While credit cards are accepted at larger stores, various local shops and public transportation only take cash. For instance, a public bus will only take coins or a pre-purchased IC cards, and let's just say that I learned this lesson the hard way…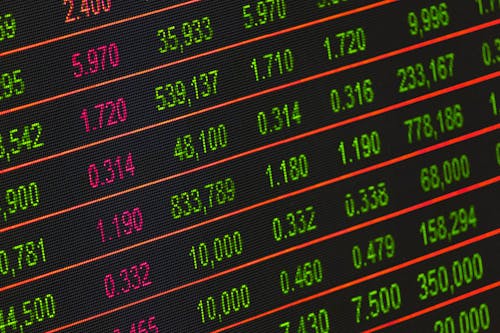 Bringing enough cash will ensure that you don't encounter stressful situations or miss out on any opportunities. Perhaps a coin purse would be a smart investment, since anything up to and including 500 JPY (approx. 5 USD) are coins!
4.] Check the staple foods
Let's be honest. One of the best aspects of getting to study abroad in Japan is the delicious food! I definitely recommend making a checklist for foods you want to try in Japan.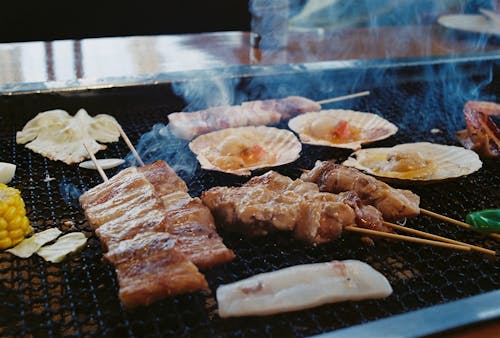 Firstly, this allows you to be on constant look-out for various staple street foods that may otherwise go undetected. Don't miss the chance to stop by at a vending station with taiyaki, or fish-shaped pancakes filled with red bean paste! And never let the yaki-tori, or chicken kabob, vendors slip past your detection!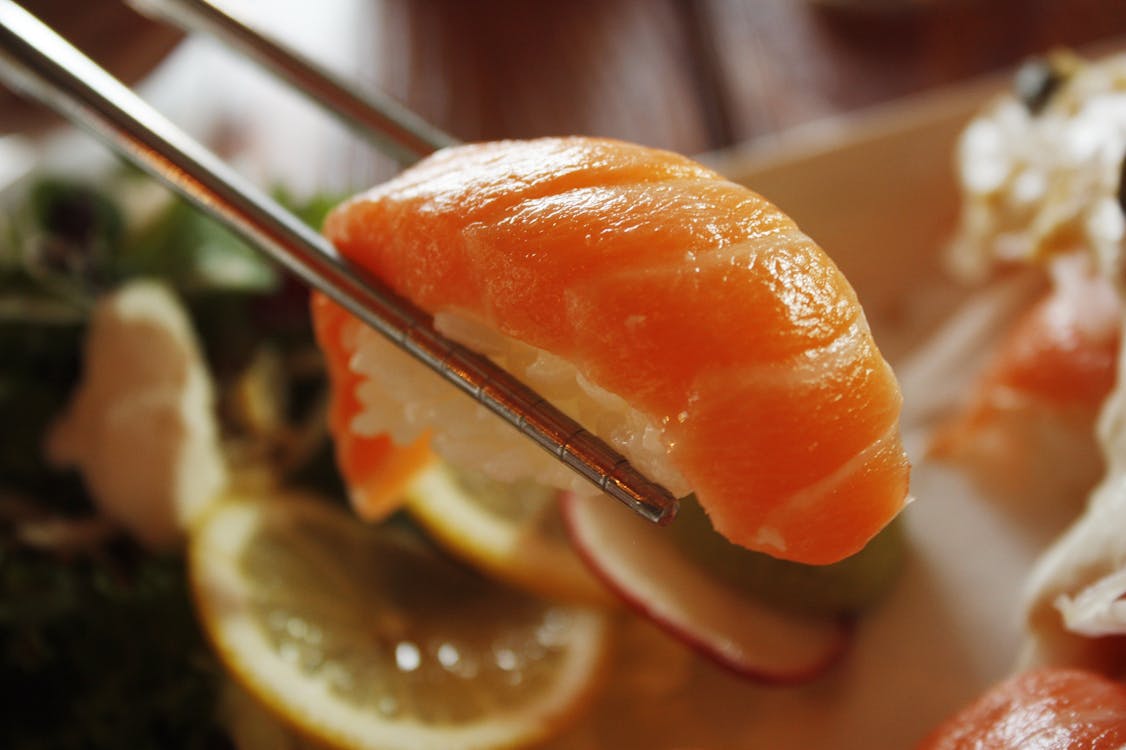 Secondly, knowing the staple foods can help you avoid some of the exotic ingredients. Take for instance, a natto-maki, which is a seemingly innocent sushi roll filled with fermented soy beans…I learned this the hard way too.
Lastly, I recommend that you check out the convenience store menus. As a student, I can assure you that you'll become a 'regular' at your nearest FamilyMart and Seven Eleven. Honestly, they have quite a satisfactory list of bentos and snacks. Most importantly, these stores are EVERYWHERE in Japan!
5.] Research the area
I must be honest with you: classrooms look the same in pretty much any part of the world. That's why I strongly recommend you to research the area of your university and/or your residence to learn about the tourist opportunities that will be scattered all around you!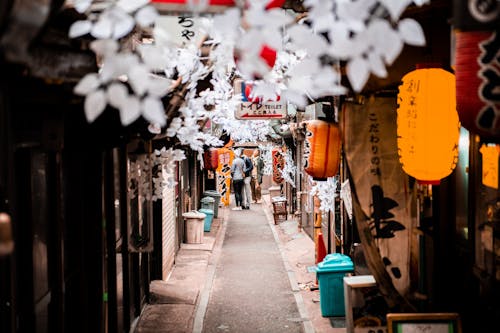 Knowing the area of your university becomes especially helpful during breaks in-between classes. If I don't have homework, I like to spend my free-time roaming through the city near my campus. I often imagine a destination in my head and take in the view as I walk to the location. I have personally learned so much about the city on these random walks during breaks.
Also, researching the area can become quite convenient when trying to meet up with someone at a new location. Having that mental map of your surroundings is a great way to prepare to study abroad in Japan!
6.] Understand the public transportation system
Tokyo's rush hour is not a myth. And yes, the train conductor actually shoves people into train cart before squeezing the doors shut. While being surrounded by so many people aboard the train and in the stations can get quite nerve-racking, the public transportation system in Japan is actually quite simple once you get the hang of using it.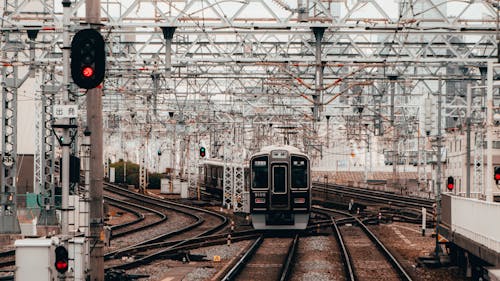 Prior to actually riding the train, I advise you to clarify three pieces of information:
The name of the line (memorize the logo too)
The name of your destination station (check the Japanese symbols for it too)
The direction you need to travel on the line (this is often indicated as "towards ________", where the blank is a city)
With these three pieces of information in mind, you can ride the Japanese trains with ease.
Another tip to study abroad in Japan would be to create an IC card, or rechargeable cards that can be used to conveniently pay fares on public transportation. They can let you through the ticket gates with one quick touch and are super convenient, especially on those rough morning when you've slept through the alarm. Additionally, you can use these IC cards on various vending machines, shops, and even restaurants! The Tokyo area uses IC cards called Suica and Pasmo, but other regions have their own cards (Figure 1).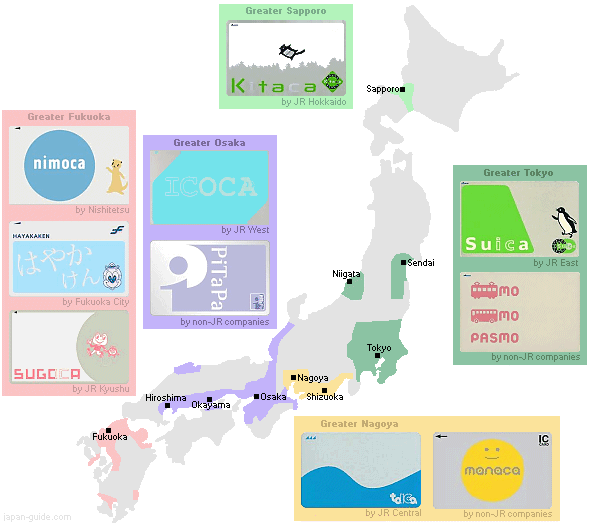 You're Ready to Study Abroad in Japan!
With these 6 tips in mind, you will be more than prepared to study abroad in Japan! Preparing is the most exciting and crucial part of any trip, and judging from the fact that you've read this far, your dedication to this process will surely have great results!
To recap the contents of the article…
Search for the courses offered in English
Familiarize yourself with the Japanese language
Prepare some Japanese currency
Check the staple foods
Research the area
Understand the public transportation system
For any readers planning to study abroad in Japan, I'm wishing you the best of luck!