During my time as a student at Keio University, I tried to make friends by joining music circles. I found a few alternative rock circles that seemed promising, but I ended up landing a permanent spot in KBR Modern Schacks, a funk music circle, instead.
Being from the United States, the people I was accustomed to being around were variegated in skin-color and diverse in origin. Coming to Japan was a huge leap away from what I was used to. Compared to my home, Japan is extremely homogenous in language and ethnicity. However, I came to realize that these factors were in no way a hindrance to the expansive passion that people could have for music.
About The Circle
Shacks has about 60 members that are between their first and third years in university. Although the circle is based in Keio, students from other schools regularly participate as extras or permanent members. Within each grade, students form two bands are responsible for arranging and performing shows every few months. In the bands I was in, we performed primarily funk music as well as some R&B, pop, rock, psychedelic and soul. Some of my favorite artists we covered were Vulfpeck, Parliament, Erykah Badu, Tower of Power, Earth Wind and Fire, and Marvin Gaye. Most bands had more than 10 members – a drummer, a bassist, a keyboardist, a guitarist, and a few vocalists, horn players, and percussionists.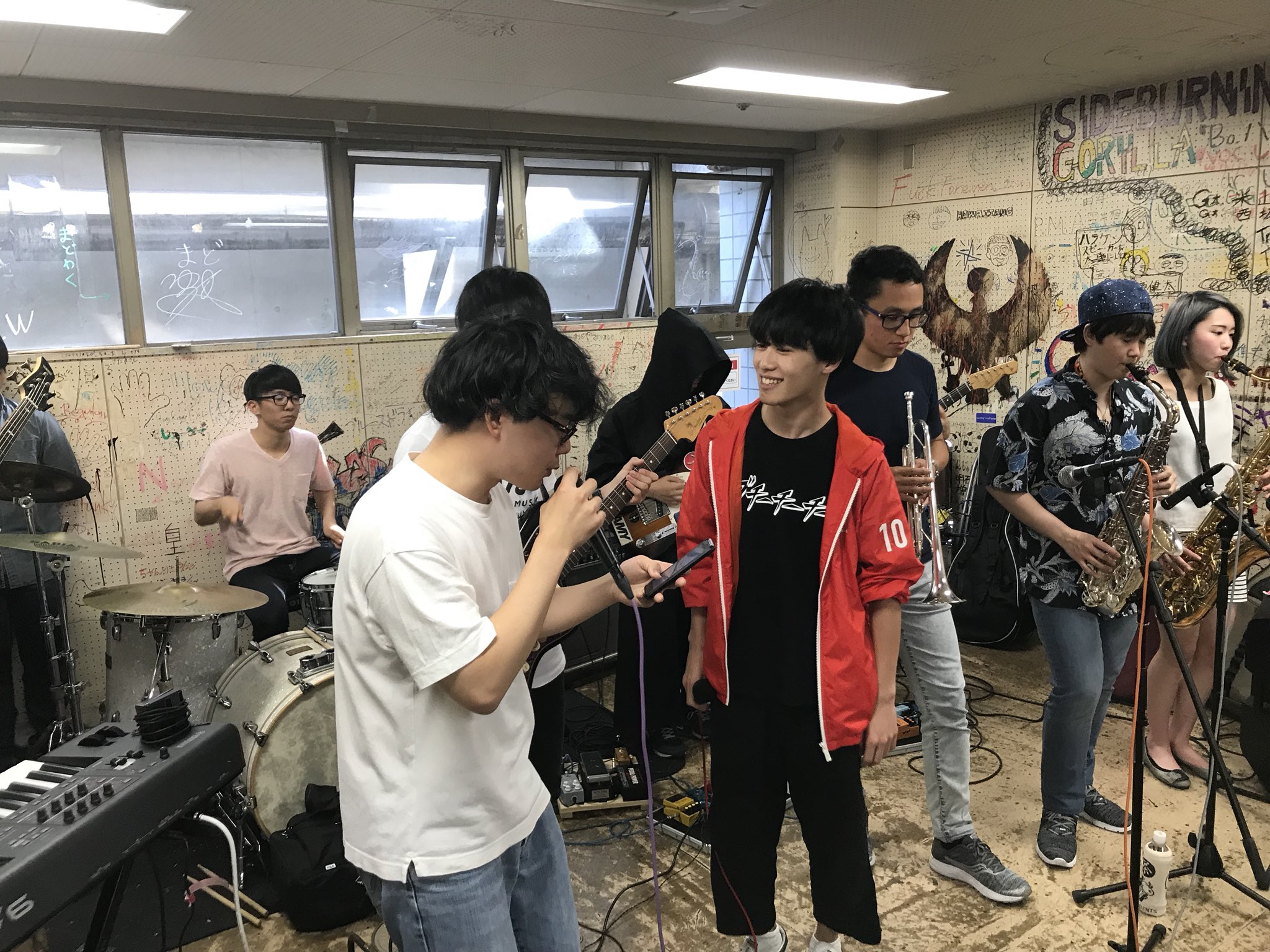 Funk Music in Japan?
In all honesty, I was initially quite skeptical of Schacks. Imagining a bunch of Japanese students playing funk was difficult to picture in my mind. I quickly realized, however, that my doubts were completely unfounded. Spending time with an extremely talented crew of passionate musicians was immensely rewarding. Members would choose songs to cover and arrange them to fit the set list, learn their parts to a t, perfect them at practice, and deliver fantastic performances at live gigs. Being surrounded by people who took their responsibilities so seriously inspired me and taught me more than I could have imagined.
Lessons Learned
My experience in Schacks showed me that cultural diversity and intersection is a beautiful thing. My peers' excitement and joy while playing their favorite funk songs made me realize that music speaks to anyone who wants to listen. Having only really listened to songs written in English, I never had much exposure to music with lyrics I couldn't understand. My appreciation for music was therefore made up of my comprehension of both lyrical and melodic composition. The majority of my bandmates in Schacks were not native speakers of English, however, so their appreciation for funk was truly made up of a passion for the sound and soul of it. Being surrounded by people who enjoyed music despite not fully understanding the lyrics showed me that words aren't as important as I formerly thought. Raw emotion and love speak volumes and can be communicated in myriad ways – in Schacks it was through music.
Source:
https://twitter.com/modern_schacks