What Is An Onsen?
Japanese hot springs that are surrounded by bathing facilities and ryokans (旅館) are known colloquially by the term "onsens" (温泉). Onsens can vary in styles, from open-air baths called "roten-buro" (露天風呂) to cozy indoor baths. Onsens can be operated under different forms of ownership such as "minshuku" (民宿), or family-run bed and breakfasts. Onsens, in short, are the ideal relaxing spots.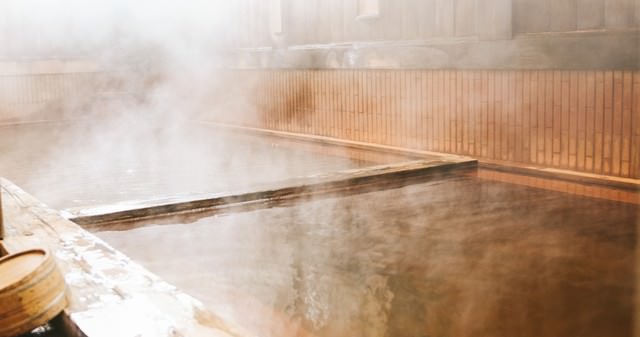 Tokyo-Based Onsens
If you're looking to take a break from the chaos of city life, you're in luck. These onsens in Tokyo will ensure you the peace and quiet you're searching for.
Natural Hot Spring Heiwajima
Address: 〒143-0006 Tokyo, Ōta, Heiwajima, 1 Chome−1−1 ビッグファン平和島2F
Operating Hours: 24 Hours A Day, Seven Days A Week
Admission Fee (Adults): ¥1,800 on weekdays and ¥2,100 on weekends;
An additional fee of ¥1,300 is charged for visitors staying in the onsen between midnight and 5:00 AM
Heiwajima is well-known for its 150 tons of natural water that is sourced from an entire two kilometers underneath Tokyo Bay into the facility every single day. Another plus is that the complex is open 24/7, therefore visitors can either enjoy an early morning visit or a late-night session. Among the specialized services included are spa and massage treatments due to its close distance to Haneda Airport. Heiwajima offers a convenient shuttle service both to and from the airport for only 3,500 yen. Departure times to and from the onsen is also posted on their website. Another tip is to make a reservation on Natural Hot Spring on the Heiwajima's website. Aside from Japanese, the website is also available in Chinese, Korean, and English in order to make the accommodation of international guests much easier.
Maenohara Onsen Sayano Yudokoro
Address: 3-41-1 Maenocho, Itabashi-ku, Tokyo 174-0063
Operating Hours: 10:00 AM – 1:00 AM (Entry Until 12:00 AM)
Admission Fee (Adults): ¥870 On Weekdays; ¥1,100 On Weekends And Holidays
This natural open-air hot spring is memorable for its distinctly greenish-brown water taken from 1,500 meters underground. The tint is due to its sodium chloride content, and that, combined with significantly high thermal properties which are effective in healing poor circulation and sore areas. In total, Maenohara Onsen Sayano Yudokoro has fourteen kinds of baths to choose from. There is even a very popular "ganban'yoku" (岩盤浴), or hot stone bath. Keep in mind that this sought-after hot-bath does cost extra to use.

Somei Onsen Sakura
Address: 5丁目-4-24 Komagome, Toshima, Tokyo 170-0003
Operating Hours: 10am – 11pm, Seven Days A Week
Admission Fee (Adults): ¥1,296
Due to the abundance of cherry trees decorating every corner of this beautiful site, there's no denying that Somei Onsen Sakura deserves its name. This facility is a well-known destination spot during cherry blossom season, as a result. From yoga classes to spacious lounges to personalized shuttle bus services, it seems that this onsen has it all. Not to mention, its dining options are top notch, with talented chefs serving up hand-crafted meals using solely seasonal materials.

Toshimaen Niwa no Yu
Address: 〒176-8531 Tokyo, Nerima, 向山3丁目25−1
Operating Hours: 10 AM -11 PM (Entry Until 10 PM)
Admission Fee (Adults): ¥2,310; ¥1,295 after 6 PM
The size of Toshimaen Niwa no Yu may be intimidating at first glance, but once settled in, it's very welcoming, and the homely vibe is undeniable. This bathing complex is located right in the middle of a Japanese-style garden that was designed by highly lauded landscape architect Kenzo Kosugi. Separated into male and female sides, other interesting aspects of the Niwa no Yu onsen are its main pool and outdoor jacuzzis. In addition to this, couples can be together in a Finnish-style sauna where bathing suits need to be worn. All in all, there's nothing like enjoying a soothing bath in the middle of a scenic garden.
Onsens are great to visit for a day of comfort and ease. Hopefully, you will get a chance to stop by any of these stress-free locations in the near future!